Welcome back to my blog! After a summer break, I'm returning to posting twice a month about my life, family and writing. I hope you had a good few months and, if you're in the northern hemisphere like me, summer sun, fun and R&R.
One of the best parts of my author life is friendships with other writers. And while social media is wonderful, there's nothing better than meeting up with an author friend in "real life."
This month, I had that blessing twice with two dear friends—Anita Kushwaha and Sophie Claire.
Anita is an Ottawa, Canada women's fiction author who I met on social media via the Women's Fiction Writers Association (WFWA). However, despite our geographic proximity, the pandemic delayed an in-person meeting until a few weeks ago at a local book launch.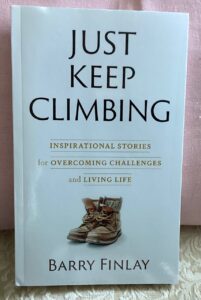 Just Keep Climbing: Inspirational Stories for Overcoming Challenges and Living Life is a new non-fiction book by multi-genre author Barry Finlay who I connected with through my small-town writing group.
I'm honoured and humbled to be featured in Just Keep Climbing and celebrated the book's recent launch at a local library event which Anita also attended.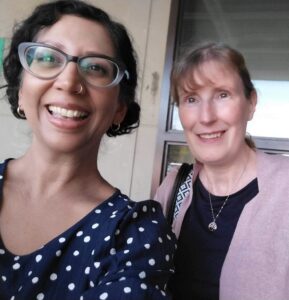 When Anita and I met, there were lots of hugs and much to talk about. We can't wait to meet up again, and it's this kind of trusted friendship that not only helps me write, but also keep writing—and "climbing"— through the ups and downs of publishing.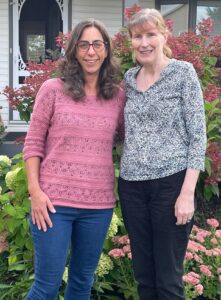 Similarly, I was delighted to see (and hug!) British romance author Sophie Claire when she and her husband, Mr C., were on holiday in my part of Canada.
Sophie and Mr. C. visited my home, and it was a special time catching up not only on writing but also our lives and families.
After meeting through the British Romantic Novelists' Association (RNA), Sophie has been part of my writing journey for many years. She's another trusted friend who's been there for me in writing and life in good times and bad, from before I was published and now beyond.
She brought me the British tea and chocolate I miss, and I introduced her to that iconic Canadian sweet pastry treat, the butter tart.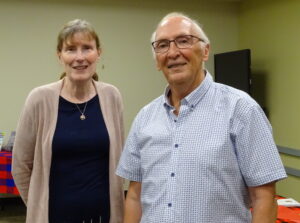 Friendship and community make life better and along with Barry's inspirational book launch (here we're pictured together), spending time with Anita and Sophie rounded off my summer in the best possible way.
Find out more about these authors via their websites and links to their latest books which I'm happy to recommend:
Sophie Claire: Romance with a French Connection (Latest release This Christmas in Paris).
Barry Finlay: Inspiration, Humor, Mystery & Thrills (Latest release Just Keep Climbing).
Anita Kushwaha writes about "the social and cultural pressures faced by South Asian girls and women, immigrant experiences, diaspora, intergenerational conflict, identity, belonging, place, and mental health explored through a cultural lens." (Latest release Secret Lives of Mothers and Daughters).
And for those interested, find out more about butter tarts (with recipes) here.