In a pause from my usual type of blog post, this week I'm sharing book news, a podcast interview and, since many of us, like me, still can't travel far in real life, I also have a recommendation for bookish armchair travel.
My podcast debut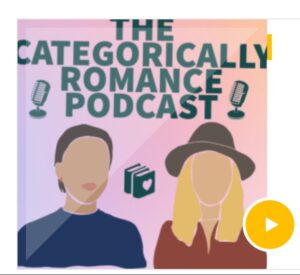 Last month, I took part in my first podcast interview and was delighted to chat with hosts Bree and Aaron for Episode 105 of The Categorically Romance Podcast.
We chatted about Montana Reunion, my debut Harlequin Heartwarming and western romance, as well as how my journey with English Rose helped inspire a fictional character who lives with chronic illness.
Lighter moments include my "warning label," teenage celebrity crush and life story in one sentence.
Listen to the podcast interview here.
New book news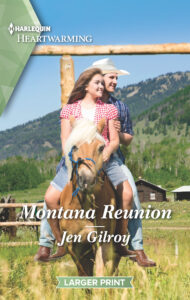 In case you missed it in my February newsletter, I'm happy and grateful to have signed a new contract with Harlequin Heartwarming to write three more books following Montana Reunion and about the Carter family and Tall Grass Ranch.
It warms my heart how readers are responding to Montana Reunion.
Julie from Bookish Jottings, The Romance, Saga and Women's Fiction Blog, said:
"Captivating, affecting and wonderfully romantic…Montana Reunion, is a sweet second chance contemporary romance that is simply enchanting."
I'm currently writing the next book in what is now a series and it's rodeo cowboy Cole's story. Cole is a younger brother of rancher Zach who, along with Beth, takes centre stage in Montana Reunion.
If you haven't yet read Montana Reunion, get it from any of the vendors on my website here, or ask your local library to order it. Library recommendations are one of the easiest ways for readers to support favourite authors.
Bookish travel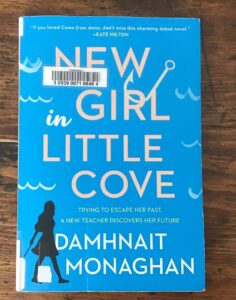 With grim world news, I continue to escape into fiction for comfort, distraction and armchair travel.
I recently read New Girl in Little Cove by Damhnait Monaghan and am now recommending it to all my book-loving friends.
Full of gentle charm and subtle humour, and with warm affection for people and place, it's the story of a new French teacher in a 1980s Newfoundland fishing village. There's romance, as well as friendship, community and some grittier real-life issues too which are handled sensitively and with compassion.
Not least, New Girl in Little Cove makes me want to visit Newfoundland again, an island off the east coast of Canada and a beautiful and unique part of our country.
Hope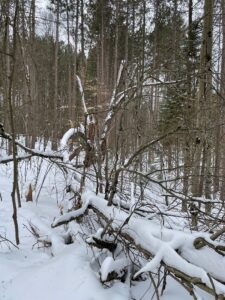 At this difficult time, I'm finding solace in peaceful woodland walks and seeking light and hope amidst darkness.
Sending virtual hugs as I, like other authors, work to bring you small joys through stories.