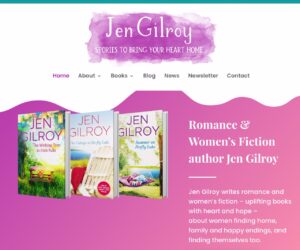 My blog post this week has a fresh look and feel because it's the first from my new website. Not only am I delighted to have a site that is pretty, uplifting, and helps showcase my writing, it's also functional, and easy to navigate and maintain.
A grateful shout-out to Mary Jayne Baker of Fully Booked Author Services for doing such a stellar job and cheerfully solving various problems along the way.
My new website has been a much–needed creative boost because here in Ontario, Canada we're in a third Covid wave, and under a strict lockdown and stay-at-home order.
In recent weeks, I've chatted with several author friends about the challenges of staying creative during this time of Covid. From those conversations, common struggles emerged. 
Historical research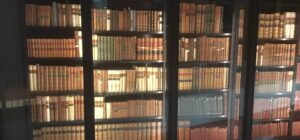 For those who write historical fiction, the prolonged closure of libraries, archives and museums has made it difficult, if not impossible, to consult primary sources.
It's also meant a lack of what I call "serendipitous moments," unexpectedly finding something that sparks a new idea or direction. 
Contemporary life
As a traditionally published author, I've followed guidance from editors and my literary agent to not include the pandemic in my contemporary stories.
As such, and although my western romance for Harlequin Heartwarming is set in the present day, it doesn't include Covid-19 so in that sense offers a reading escape from current reality.
However, as a writer of contemporary stories, lockdown means I'm missing another kind of "serendipitous moment"—conversations overheard in shops and on public transit, people watching in cafés, and checking out the new season's fashions in "real life" to help make my characters believable.
Creativity in the everyday 
Before the pandemic, I hadn't realized how much the daily interactions I once considered ordinary spark story inspiration. 
My weekly ballet class and how it benefits my mind, as well as body. Browsing in a library or bookstore. An impromptu chat with a neighbour. A day trip outside my small town. Spotting someone wearing an interesting piece of jewellery or fun pair of socks. 
All these things lead to the "what if?" questions from which fiction springs.
The solution to creative doldrums?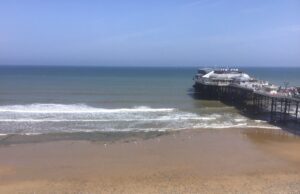 Since a quiet night in with Netflix has now become every night, I've decided that I need to (metaphorically) shake things up. 
As she shared on Twitter, my British/Canadian author friend Laura Tapper organized an individual, stay-at-home writing retreat and she's inspired me to do the same. 
Whilst the beauties of England's North Norfolk coast aren't on my doorstep, as the weather gets warmer I can organize a day out for myself with writing prompts and other creative activities to help me see my "own backyard" with fresh eyes. 
I've bought a seasonal day access pass to Ontario's provincial parks to walk Floppy Ears in the park near our home, and I check webcams to 'visit' some of my happy places (like North Norfolk) further afield.
I'm also making a conscious effort to find the positives. 
My family and are I still safe and well and, after over a year at home with Tech Guy and English Rose in close proximity almost twenty-four/seven, I have new "insights" on family dynamics that can't help but influence my fiction. 🙂
Happy writing news

Another creative boost I'm thrilled to announce is that I've signed with a literary agent for women's fiction and am excited about working with Kiran Kataria of Keane Kataria Literary Agency to develop my writing career in a second genre.
For my romance titles, including western romance for Harlequin Heartwarming, I continue to be represented by Dawn Dowdle of Blue Ridge Literary Agency.