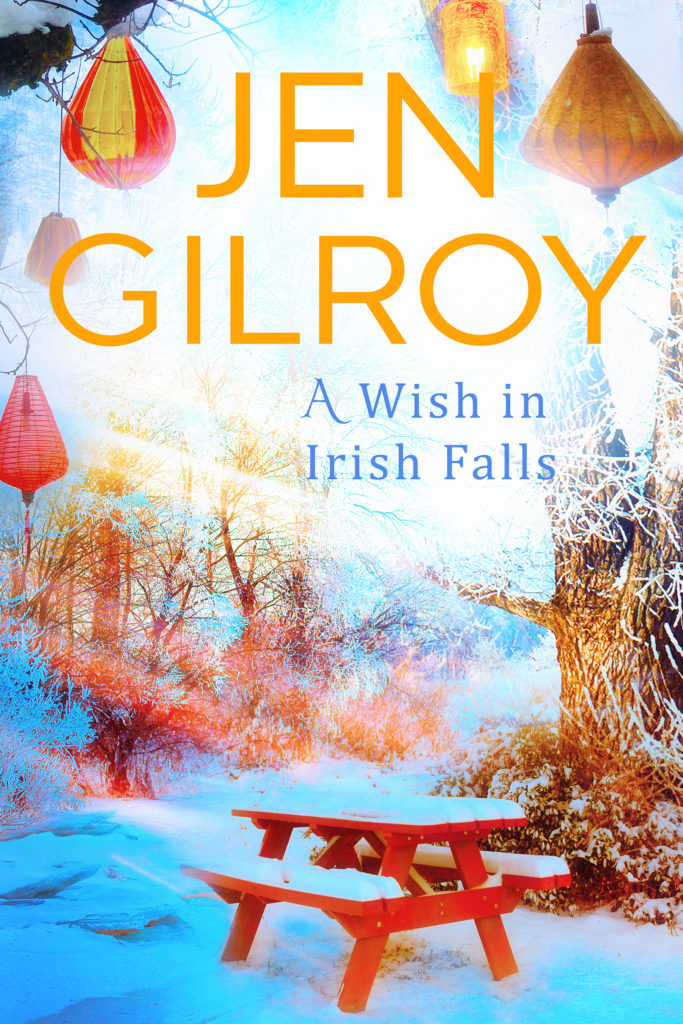 My latest book, the Kindle edition of A Wish in Irish Falls, came out on September 16th so it's been a time of celebration. It's my fifth published book…how did that happen?!
Given world events, it's not the best time to be promoting a book but I hope that if you choose to read A Wish in Irish Falls (get a copy here, free with Kindle Unlimited), it gives you a bit of an escape, as well as hope and comfort.
For those waiting for the paperback, that edition should be out early in 2021 and I'll share details when available.
What early readers are saying…
"A…delightful, captivating, and magical story." Linda's Book Obsession.
"A heartwarming story…showing us what really matters in this…charming town where dreams do come true." Wild Sage Book Blog.
A look behind the book
Although A Wish in Irish Falls is the sequel to The Wishing Tree in Irish Falls, both books stand on their own so it doesn't matter which order you read them in.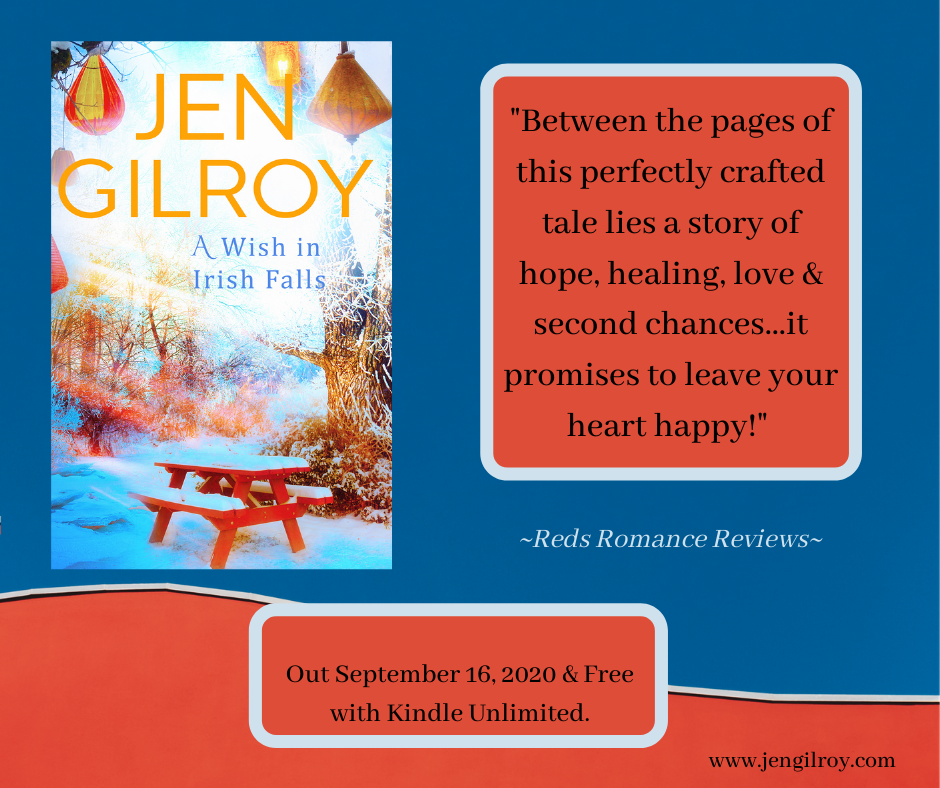 In addition to a central romance, both are stories of family, friendship and life in a small Irish-American Adirondack mountain town in New York state.
Six things I enjoyed about writing A Wish in Irish Falls…
A septuagenarian matchmaker who, along with matching up others, unexpectedly finds her own happily ever after.


A story that although set in the United States has echoes of the west coast of Ireland (one of my favorite places) with a hero who (like me) has lived and worked internationally.


A cute rescue dog who needs a home and loving family.


A small-town veterinary clinic.


A wedding scene where two characters from The Wishing Tree in Irish Falls get their happy ending.


Developing a playlist of songs mentioned in the book including Carrie Underwood's "What I Never Knew I Always Wanted" from her album Storyteller). That song captures one of the book's themes—finding out who you are, what you want and the joy of dreams come true.
Sharing publication week with friends
In both my writing career and life, almost everything is better when I share it with friends.
As such, I'm delighted to let you know that several British author friends also have new books out this week. If these authors are new to you, you may just find another favourite!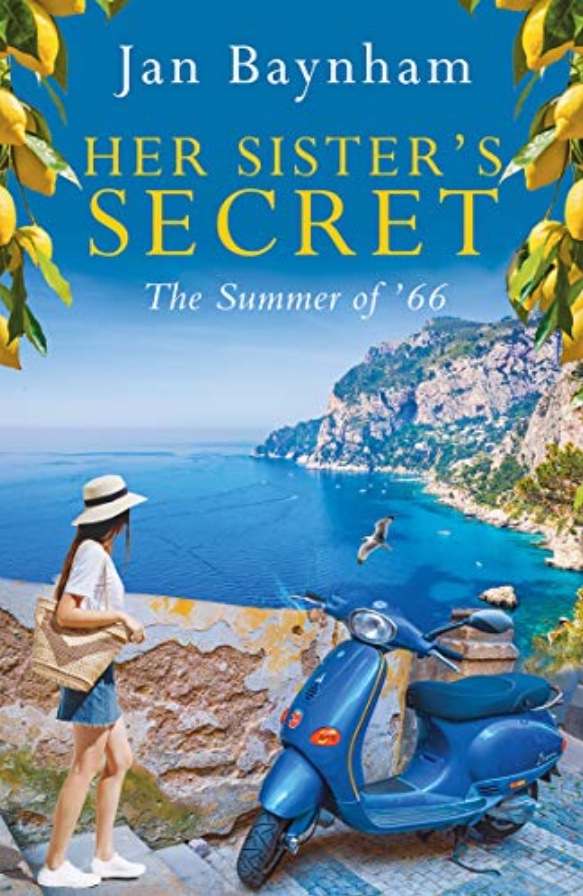 Jan Baynham's second book, Her Sister's Secret: The Summer of 66, is a dual timeline saga set between Wales and Sicily in 1946 and 1966 and tells the story of two women whose stories (and a secret) are forever linked.
In addition to armchair travel, another plus for me in this book? One of the main characters is called "Jennifer!"
Find out more & buy Jan's book here.
Emma Cooper's third emotional and uplifting women's fiction novel, If I Could Say Goodbye, is "a story of love, loss and the power of family"—things I love to read about and write too.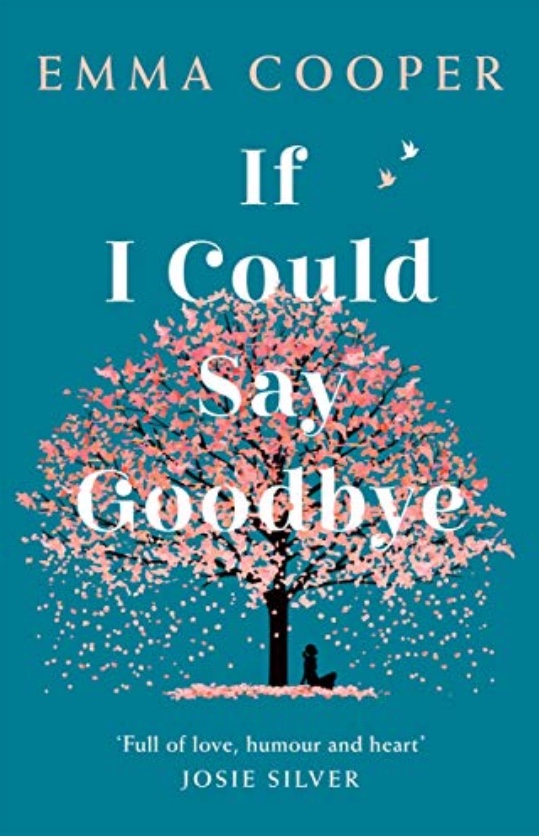 And with another main character called "Jennifer," I'm sensing a "theme!"
Find out more & although not yet out in North America, UK readers can buy Emma's book here.
And not least, in the second book of her Railway Girls saga series, Maisie Thomas takes readers back to the Second World War in Secrets of the Railway Girls.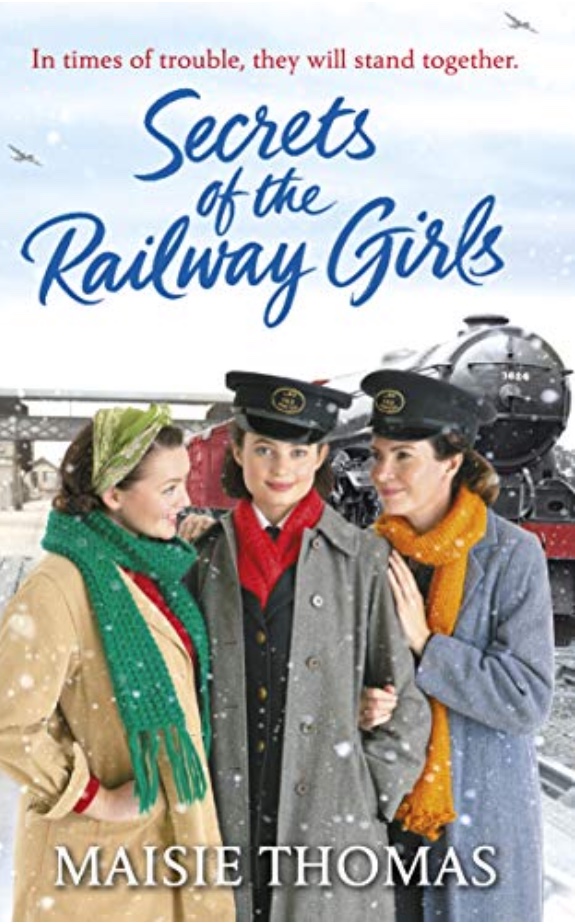 Set in the north of England and with friendship, love, secrets and more, this book is about women who worked on Britain's railways in the 1940's.
As far as I know, however, it doesn't include a character named "Jennifer!"
Find out more and buy Maisie's book on Amazon UK, Amazon US & Amazon Canada.
Happy reading!  And may books continue to give us all places to escape to when life is hard.