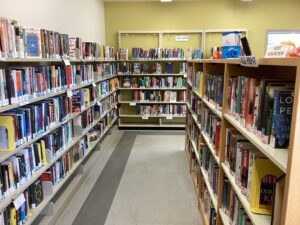 October is Canadian Library Month, a time to celebrate the role libraries play in our lives and communities.
I've had a library card since childhood, and whenever I move to a new place, the local library is one of the first places I visit.
While I have a library card for my home library, the fantastic North Grenville Public Library, our new lake house means I'm eligible for membership in the nearby Rideau Lakes Public Library as well.
I recently joined the latter in Delta, Ontario where the cozy library is in a modern building next to the fire station. There, the librarian, Liz, welcomed me with the warmth and enthusiasm of someone who loves her library and community and is excited to share them with others.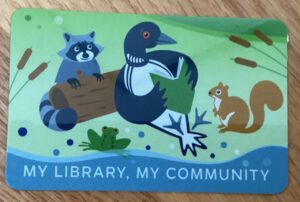 My new library card is worthy of mention all on its own. While I had a choice of designs all featuring the "Library Loon" (a local water bird), this one, "Loon Storytime," won out.
Thank you to whoever in the Rideau Lakes is behind such fun designs and giving me yet another reason to "love libraries!"
And while I don't usually mention I'm an author at first meeting, on this occasion, I did.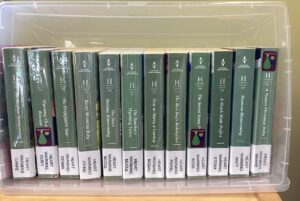 Why? Because when librarian Liz showed me around the compact, well-organized space, I found myself in front of a separate box displaying Harlequin Heartwarming paperbacks, including some by author friends.
I've never seen any Harlequin category romance books showcased in a library, let alone Heartwarming, the line I write for.
Upon asking, I learned that the area is home to many keen sweet romance readers, and Heartwarming books are shared between the five Rideau Lakes branch libraries.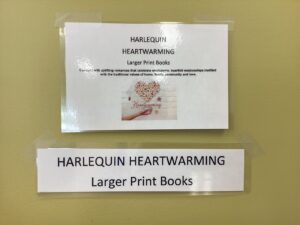 Since they already had a copy of Montana Reunion, on a subsequent visit I donated a paperback of A Family for the Rodeo Cowboy.
My donation was received with pleasure and, apart from differences in geography, I felt I'd ended up in High Valley, Montana or one of the other small, inter-connected towns I've created in my fiction.
Like the books they house, libraries bring people and communities together.
And maybe I shouldn't be surprised that Harlequin Heartwarming stories, ones "where the bonds of friendship, family and community unite," are popular in a place I also now call home.
The Rideau Lakes area is rural, dotted with small towns and villages and where a close-knit "small town way of life" predominates.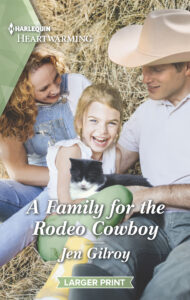 Although so far I've missed meeting the ninety-something reader who's a big Harlequin Heartwarming fan, Liz the librarian put A Family for the Rodeo Cowboy on hold for her so she could read it first.
As in the communities I write about, that's the small-town way.