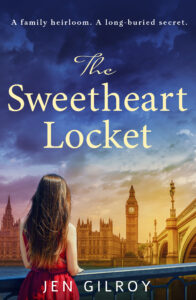 The Sweetheart Locket, my women's and historical fiction debut is out in ebook today. Published by a British publisher, Orion Dash, it's also my British debut and the first book I've written set mostly in England.
When I started writing this story in 2019, I could never have imagined the turbulent world in which my WW2 dual timeline novel would be released. However, The Sweetheart Locket is surprisingly relevant in times like these.
It's a story of hope
In both Second World War England and 2019, my characters are at turning points in their lives.
In 1939, Maggie defies her Canadian family and stays in England to 'do her bit' for the war effort—a decision that has major repercussions for her own life as well as the lives of her daughter Millie and granddaughter Willow.
In 2019, Willow, a single mom to a grown daughter, is going to England for an extended work trip when a DNA test supposed to be a bit of fun yields unexpected results.
Although Millie refuses to answer Willow's questions, are there secrets in their family history and could Maggie's past be a clue to Willow's present?
Maggie and Willow face numerous challenges, Maggie in particular as part of Britain's wartime Special Operations Executive (SOE) working as a secret agent ('spy') in occupied France. Yet neither lose hope in a brighter future.
'Even in the darkest days of war, if you lost your dreams you also lost your hope so in a way you lost everything.'
It's a story with heart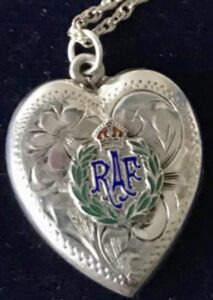 Although it's women's fiction, there are several love stories in The Sweetheart Locket and they intertwine across both the historical and contemporary narratives.
The sweetheart locket at the centre of the story is inspired by the sweetheart jewellery members of the armed forces gave to loved ones at home during both World Wars. Pictured is a vintage Second World War British Royal Air Force sweetheart locket from my own jewellery box.
Along with romantic elements, The Sweetheart Locket is also filled with heartwarming and sometimes heart wrenching emotions.
The book is my love letter to England too and places, even though I now live in Canada, that will always be part of what I call 'home.'
It's a story of heroism
As a wartime story, The Sweetheart Locket celebrates heroism, much of it by ordinary people.
"Being brave didn't mean you weren't afraid. You did what you had to despite the fear."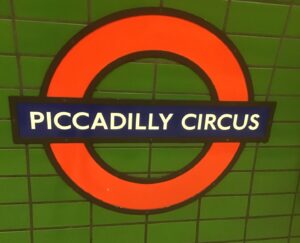 During the London Blitz, Maggie seeks shelter from the bombing in a London underground station and makes a friend for life. She also risks her own life as an secret agent in wartime France.
In the contemporary strand, Willow is brave too, determined to discover the truth about what her gran did in the war, rebuild fractured family relationships and change her life to pursue dreams she once set aside.
It's a story of humanity
At its core, The Sweetheart Locket is a story of humanity with courageous characters who stand up for their beliefs no matter the personal cost.
Both storylines also are about people, families, friends and communities coming together for support and mutual connection.
'We might not be a family by birth but we're a family by choice, a patchwork family.'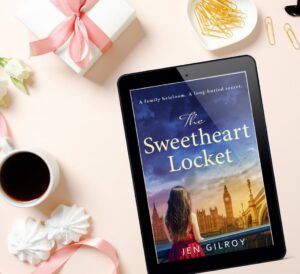 It's a story offering comfort and distraction, encouragement and escape
In these past two difficult years, I've turned to fiction more than ever for comfort and distraction, along with encouragement, escape and solace.
If you choose to read The Sweetheart Locket, I hope it gives you these things and more.
Find out more and get an eBook from Amazon or any of the vendors listed on my website here.
For US readers, The Sweetheart Locket is currently an eBook bargain at only $2.99/$3.99 Canada.
If you're waiting for the paperback, it will be out later this year and I'll share the release date when I have it.
[All excerpts from The Sweetheart Locket copyright Jen Gilroy 2022.]