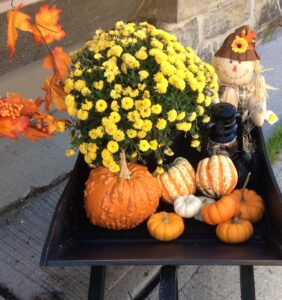 As my American family, friends and readers celebrate Thanksgiving, gratitude and giving thanks are in the news, and I've been thinking about the phrase "gratitude is an attitude."
Being thankful is an attitude and expressing appreciation for things large and small has been shown to be associated with greater happiness and improved mental (and often physical) health.
As many of you know, each year I choose a word to guide me and in 2016 that word was 'gratitude.' When I chose it, I didn't know that the subsequent twelve months would make it difficult to be grateful and appreciative.
English Rose was diagnosed with the first of what turned out to be several life-changing rare medical conditions.
After Tech Guy's anticipated Canadian job fell through, I spent most of 2016 single-parenting in Canada while he remained in England to work and job search. Late that year, he was finally able to move to Canada but since his new job was five hours away, we still had to spend weekdays apart.
I was also managing several complicated family estates.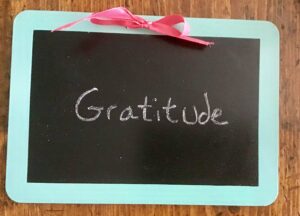 Gratitude wasn't so much an 'attitude' as what often felt like another task to check off on my overwhelming to-do list.
It's only in retrospect I realize that choosing gratitude for my word that year was more than adopting an attitude. Instead, it was consciously developing a practice of cultivating appreciation, particularly when life was hard.
In the five years since 2016, my life has had many ups and downs. It's easy to be grateful for good things, but it's through challenges I've gained a fuller understanding of what gratitude means.
Finding things to be grateful for even when life is hard has taught me patience, resilience and given me a happiness more firmly rooted in who I am inside and less influenced by what's going on externally.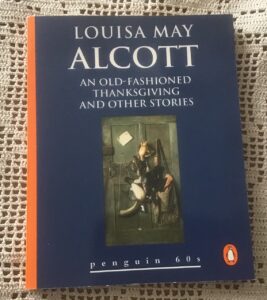 Gratitude is now not only an attitude, but a way of life founded on who I am and want to be, each day and not only at times of thanksgiving.
As for applying that approach this week, when both our kitchen sink and dishwasher have failed?
While I send good wishes to everyone celebrating Thanksgiving in the United States, Canadian Thanksgiving was in October so I'm grateful I'm not hosting a family gathering this week.
Broken appliances are also a first world problem and in addition to plenty of dishes to see us through this time of repairs, we have the financial means to support local restaurants by getting takeout when cooking isn't possible.
Not least, and thanks to Tech Guy, I'm reminded of my appreciation for romantic leads who are handy around the house and in tackling DIY.