Dear blog readers,
This week, I'm on the "Write for Harlequin" blog chatting about my "Call Story" (how authors describe selling a manuscript to a publisher), and my debut western romance, Montana Reunion, which will release from Harlequin Books Heartwarming line in January 2022.
Find out why I write romance, my journey to becoming a published author, what I did when I got "the call" from Harlequin and more, including hearing from my editor who describes Montana Reunion as "a full-of-hope, feel-good romance."
Read my post here.
A backlist book bargain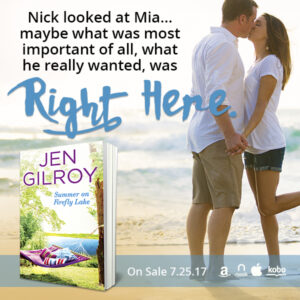 If you haven't read Summer on Firefly Lake, a Barnes & Noble (B&N) Bookseller Pick in August 2017, it's included in a Kindle book promotion on Amazon US and Amazon Canada for only $1.99 from July 5 to August 2, 2021.
Find out more & get the book here.
Although it's the second book in my Firefly Lake trilogy of small-town contemporary romances set in Vermont, this friends-to-lovers story also stands alone.
"Has charm to spare… The delightful supporting cast and expertly plotted story add depth and richness to this tale, leaving readers eager for another visit to Firefly Lake." —Publishers Weekly on Summer on Firefly Lake