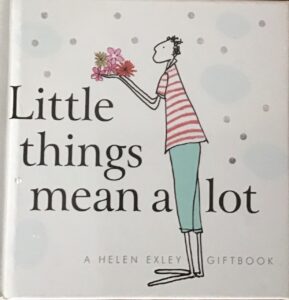 The popular song, "You've Got a Friend," written by Carole King and first recorded in 1971, has been on my mind lately.
Owing to stresses in both my family and writing spheres, I've needed friends more than ever in the past few weeks—and just when I needed them most, those friends came through for me.
Writing friends
I often say that without trusted writing friends, I doubt I'd still be writing for publication.
These are the people who regularly talk me off the metaphorical writing ledge and who have been there for me through the ups and downs of this rollercoaster career.
They've held my hand both in person and virtually as I've faced hard professional issues.
They've also listened when I needed them to and offered sound advice, along with cake, biscuits, tea and, on occasion, wine.
In the past two weeks, I sent a writing SOS to two of those friends and although they were both on deadline with their own books within a couple of hours I'd heard back and got understanding and practical advice, including offers of further help if I needed it.
To quote one friend, whose email included the helpful reminder "try not to panic," I indeed wasn't panicking and could see a solution to what, in the end, isn't as big a problem as I'd feared.
Friends for life
I've also had issues in my life beyond writing and once again, a friend was there to console, commiserate and care.
This particular friend has been part of my life for almost thirty years and although we don't speak or email often, she has a knack of sensing when something isn't right (always from thousands of miles away) and calling when I need her.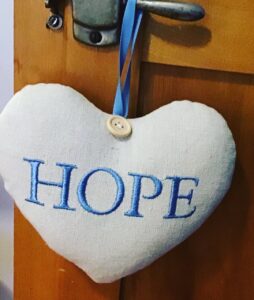 We've never talked about my writing and I don't know if she's read any of my books but that doesn't matter because our friendship is based on who we are as women, not author me. And because she knows me better than almost anyone else, whenever we speak we pick up where we left off as if no time has passed.
So, in my life issues too, I had someone telling me not to panic and giving me understanding, hope and practical advice.
The best and worst of times
In both writing and life, I'm grateful for the friends who have not only have seen me at my best, but who are also there during the tough times—those seemingly endless stretches of grimness that, for many of us, have been a feature of this pandemic year.
Especially after reading news articles about how the pandemic has changed friendships (largely negatively), I'm even more grateful for my deeper friendships that have not only endured but strengthened through difficulties.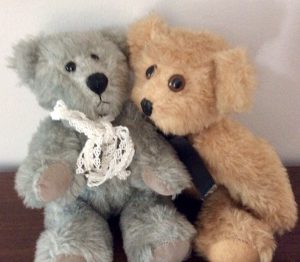 As for my "life friend" who's not part of my writing world?
She's someone who doesn't hesitate to face down bears
(real ones we encountered on a long-ago camping trip in the Rocky Mountains), bullies (too many to count), and whose bravery in seizing life and overcoming challenges that would have destroyed most people not only inspires me but is also part of every fictional heroine I write.
And as we talked last week, my friend mentioned that her latest rescue dog is called "Shadow," the name of the hero's dog in my first book, The Cottage at Firefly Lake.
Sometimes life has more curious coincidences than fiction…
Listen to that Carole King classic, "You've Got a Friend," on YouTube here.