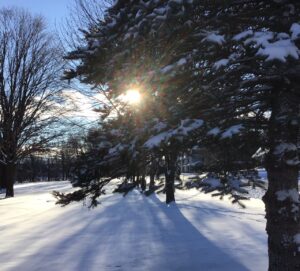 In the past few weeks, I've read many posts celebrating the end of 2020. From celebrities to ordinary people, the last year was one that many of us were glad to see the end of.
I too have been thinking about 2020 and, in looking ahead to 2021, how to take learning from last year into this new one.  
Patience…along with persistence and perseverance
In writing, one of the first lessons I learned was patience, as well as persisting and persevering despite difficulties and obstacles.
After starting to write seriously towards traditional publication in 2009, I published my first book in 2017 and, since then, the journey has continued to have twists and turns—some welcome, others less so.
In the process, though, patience has indeed been a virtue and persistence combined with perseverance has helped me remain focused on my goals and overcome obstacles to reach them.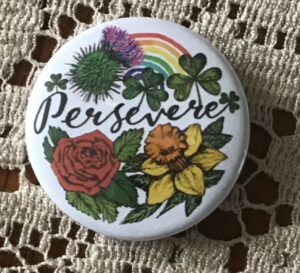 Patience, persistence and perseverance have shaped most other aspects of my life too including an almost twenty-five-year marriage to Tech Guy, parenting a daughter with medical challenges, various international and cross-country moves and coping with losses large and small.
As a result, in 2020 I drew on inner strength I didn't know I had and although I couldn't overcome every obstacle, I nevertheless have a firm basis to build on for 2021.
Preparedness and possibilities
As someone who used to think she was prepared for most disasters (and had the emergency preparedness checklist and stored bottled water to prove it), the pandemic brought a new kind of emergency and invisible enemy.
Yet, despite my lack of preparedness for this particular crisis, my world kept turning.
We didn't run out of toilet paper or hand sanitizer.
When flour and yeast supplies ran low, a local grocery store sold customers small quantities from their in-house bakery supply, thereby creating their own temporary 'shop brand.'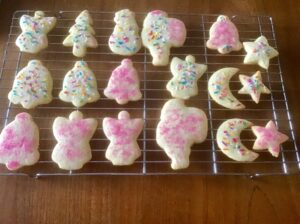 And when red and green decorations for Christmas cookies were sold out, I bought pink sugar and rainbow sprinkles and started a new tradition.
While I still like to be prepared, 2020 helped me to be more open to possibilities in life as well as in my writing. 
Pause and play for inner peace
Last year, many aspects of ordinary life went on an unexpected pause. As a result, though, I have a new appreciation for things I once took for granted—getting a haircut when I want one, visiting the library, eating in a restaurant and getting together with friends and neighbours amongst others.
At the same time, however, I was reminded of the benefits of play, the kind of unstructured time that, in childhood, laid the foundation for much of my adult creative life.
Although Tech Guy, English Rose and I didn't go far from home for our summer holiday, a break at a lakeside cottage turned out to be exactly what we needed and that time of rest and play helped me refill my creative well and life reserves more generally.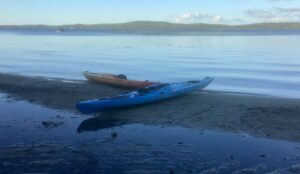 And instead of rushing around airports, the hours I spent watching the ebb and flow of lake water and paddling in a kayak gave me a kind of peace in myself that didn't dissipate once I returned home.
New word for a new year
As many of you know, I choose a word (or words) to guide me each year. In 2020, those words were "resilience" and "transition," apt as it turned out.
For 2021, though, I'm choosing to focus on "light" because if 2020 taught me anything it's to celebrate and be grateful for each glimmer of light amidst gloom.
While 2020 was a hard year and much of the time I felt as if I was buried under a heap of rubble, light still shone in that darkness and it's helping me go into 2021 with new hope, optimism and writing plans too.
Wishing you good things in 2021 with "light" of your own.
A bonus post for writers: "3 Goals Every Writer Should Make in the New Year!"  
My friend Sweta Vikram, who, in addition to being an award-winning and bestselling author is also an Ayurveda and Mindset Coach and global public speaker, wrote an essay for Brevity Magazine on "3 Goals Every Writer Should Make in the New Year!" and invited me and three other women writers to contribute. 
Check out Sweta's essay here for helpful advice to start your writing year including my tips on self care, setting manageable goals and not comparing yourself to others. 
If you're not familiar with Sweta's work, visit her website and connect with her on Twitter, Facebook and Instagram. She's a huge supporter of others, women especially, and inspires me in both writing and life.