Before English Rose was born, I didn't know whether I was having a boy or a girl.
While I'd have loved a son as much as a daughter, part of me was relieved when the doctor announced the baby was a girl. As an only child with four girl cousins, I knew little about boys.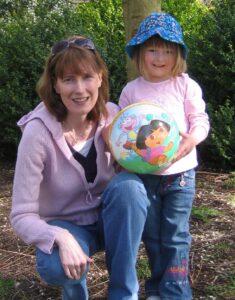 Yet, nothing in that feminine-centric youth prepared me for the wonderful but messy complexity of raising a daughter or the 'mum' part of the mother-daughter bond.
My daughter but not myself
From the start, English Rose and I were very different.
In many ways, particularly in terms of learning style, interests and personality traits, she's more like my late mother than me.
Yet, my daughter is also her own person and I celebrate all of who she is, a great blessing in my life.
Ups and downs
Just as my relationship with my mother wasn't without challenges, so too has my relationship with my own daughter had ups and downs.
Now I'm learning how to mother an adult daughter and navigating this new stage in our relationship. Beyond the turbulence of adolescence, it's one where I hope I can be both mum and friend.
Mothers and daughters in my writing
As I explore mother-daughter relationships in fiction, my writing mirrors my life where matrilineal bonds have been singularly important.
From my Firefly Lake and Wishing Tree contemporary romances through to my Montana-set western romances and women's fiction like The Sweetheart Locket, it's not surprising that mothers, daughters and grandmothers take primary or secondary roles.
Reading about mothers and daughters
As a reader, I also gravitate to stories about mother-daughter relationships and have two stellar recommendations.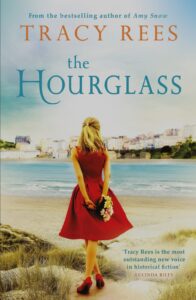 The Hourglass by Tracy Rees is a beautifully written dual-time story set in Tenby, Wales between the 1950s and 2015.
This moving novel about a mother, daughter and grandmother reminded me it's never too late to change ourselves and our lives.
Among its many poignant messages is this one: "No matter how old you were, nothing was quite as comforting as being mothered."
Find out more about Tracy and The Hourglass on Goodreads (at time of writing, the book is on sale on Amazon Kindle for 0.99 cents in the US & Canada, £1.99 in the UK) and connect with her on Twitter.
My second recommendation is another dual-time story, Anita Kushwaha's Secret Lives of Mothers and Daughters. Set in Ottawa, Canada, this lyrical and emotional inter-generational novel showcases family relationships alongside immigrant experiences. When I chatted with Anita about the book, she said: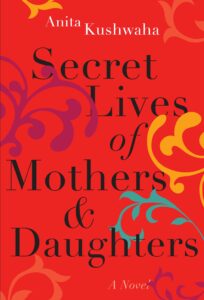 "[It's about] the ties that bind mothers and daughters together, and the secrets that tear them apart. I'm fascinated by the complexity of mother-daughter relationships…why we place such high expectations on each other and the cost of those expectations."
Find out more about Anita and Secret Lives of Mothers & Daughters on her website and read my interview with her here.
And finally, a friendly reminder that for a few more days the eBook of my mother, daughter and grandmother story, The Sweetheart Locket, is on sale in the US, Canada and UK for only 0.99 cents/pence at Amazon & many other vendors.
Reviewers have called it "one of my favorite reads this year" and "a wonderful dual timeline book with so much heart and courage."
Get or gift a copy here.