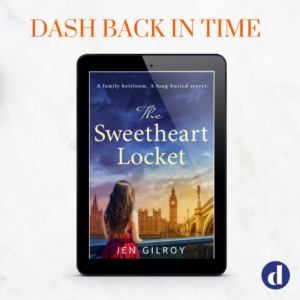 For UK Kindle readers, my publisher, Orion Dash, is currently offering a Dash Back in Time historical fiction promotion which includes The Sweetheart Locket for only 99p.
Find out more and get a bargain on my book here. 
The other fantastic books in this promotion are In this Foreign Land, a WW1 love story by Suzie Hull, and Jane Holland's The Manor House, an evocative timeslip set in Cornwall, England.
Browse all three books here. 
Promotion available for a limited time only.