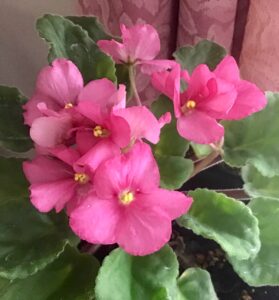 Regular blog readers know each year I choose a word to live by. This year my word is 'grow.'
From January to March, here's how I 'grew.'
Writing growth
In the last three months, I've had two new books published, Montana Reunion from Harlequin Heartwarming and The Sweetheart Locket from Orion Dash.
Carrie from Reading is My SuperPower says:
'Montana Reunion…has it all – likable characters, a smooth writing voice, engaging layers…and a sweet-and-swoony romance!'
DJ Sakata from Books and Bindings called The Sweetheart Locket, my historical and women's fiction debut: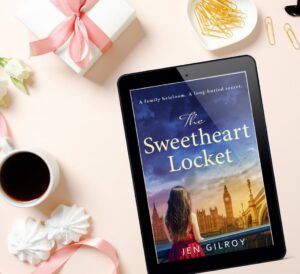 'An absorbing, heart-rending, and intriguing dual-timeline…between family members in WWII England and modern times. The storylines were original, engaging, well contrived, historically and culturally accurate.'
I've also written a draft of the sequel to Montana Reunion and planned another Second World War historical novel.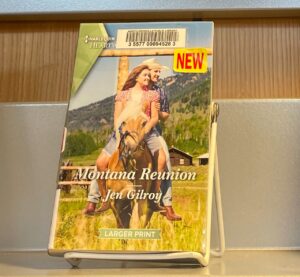 If you've yet to read my new books, get Montana Reunion here and The Sweetheart Locket here. If you're on Goodreads, add them to your 'want-to' read shelf or ask your local library to order copies.
Growing my author profile
Thanks to two new books, I've also had unexpected publicity.
A journalist at my local newspaper wrote an article about me which was picked up by other Canadian and international news outlets including The Toronto Star for Canada's largest online news site:
Author Jen Gilroy Signs Deals with Top Publishers
Personal growth
I bought a bicycle, my first in over twenty years, and as the weather warms, I'm looking forward to exploring my small-town world on two wheels.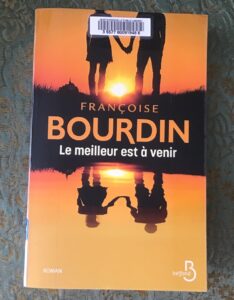 During a long winter, I focused on improving my French language skills and can now watch (and understand!) French films with French rather than English subtitles. I also read my first French book since university, a fantastic contemporary women's fiction title by Françoise Bourdin, a best-selling French author.
When life and writing come full circle
Long ago, I wrote several academic theses about tourism in places associated with writers.
As such, being featured in a tourism promotion about authors from my part of Ontario, Canada, including one who was a favourite of my maternal grandfather, is both special and surreal.
I'm #12 under 1000 Islands and Rideau Canal Waterways: 15 Amazing Authors from South-Eastern Ontario
Just when I thought my life and writing couldn't get more circular, a news article inspired by the piece in my local paper appeared with a questionable headline and giving me a new name: 'Writer Jane Gilroy ties up with top publishers'
Jane Gilroy was my grandmother many generations back.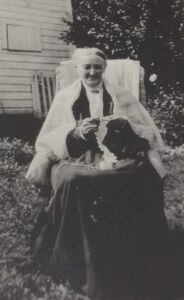 Born in Ireland, she came to Canada in the nineteenth century. From Jane to Mary Jane (pictured) and Sarah Jane, the name continued through to me since Jenny/Jennie (as I'm known by family) are diminutives of Jane.
Would that first Jane Gilroy be turning over in her grave or rolling with laughter at this twenty-first century usage of her name in a way she could never have imagined?