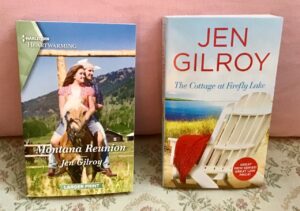 In the past ten days my sixth book, Montana Reunion, has hit physical and digital bookshelves, and I've also marked five years since the release of my first book, The Cottage at Firefly Lake.
Since January 2017, as I've transitioned from newbie to more experienced author, I've learned lessons big and small. Here are my top four.
Letting go
Once a book is published it no longer belongs solely to me. Rather, it belongs to readers so I have to let it go.
Unless it's to check a reference or series detail, I don't reread my books once they're out either. By then, I'm immersed in writing a new story so although I imagine my fictional characters continuing to live their lives in the world I created, they're no longer part of my daily life.
Growing my craft and career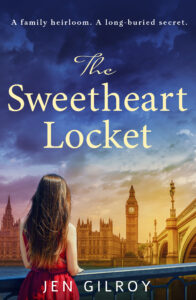 In the past five years I've published six books in English and three in German translation. Along with an additional German translation, I'm also under contract with a publisher for books seven, eight and nine of which the first, The Sweetheart Locket, is out this March.
I began as a romance writer and Montana Reunion, my latest release, is still a romance book.
However, it's a different kind of story than my backlist titles. It's published as part of a Harlequin series, in this case Heartwarming, and it also has a western setting as well as a lower 'heat level'—what's known in North America as a 'clean' romance.'
The Sweetheart Locket, a dual timeline Second World War and contemporary novel, marks my first foray into historical and women's fiction, as well as books set partly in England.
Although I'm writing different books than I did at first and, I hope, continuing to learn my craft and become a stronger writer, my core story is still the same.
It's one that integrates families and multiple generations with romance and a strong sense of place as my characters find fresh starts, loving partnerships and home where they least expect…all with happy, hopeful endings.
The published author mindset
Writing for publication requires perseverance, mental toughness and a very thick skin.
Constant rejection (which happens even after publication), criticism, bad reviews, low sales, social media trolling, creative burnout and more are the darker side of the writing life.
In the first five years of my career, I've experienced many of these but I've also learned to focus my energy on things I can influence rather than those I can't.
Chief among these is writing the best books I can, celebrating small joys, lifting up other writers and putting in the work of a career author…day by day and word by word.
Readers
One of the greatest joys of my author life that came with publication is my growing reader community.
Readers who enjoy my books and stick with me for each new release are a special gift. I'm grateful for their support and, in many cases, virtual friendship too. Without such readers, I couldn't be an author and I appreciate each and every one.
Montana Reunion on tour…and looking towards the next five years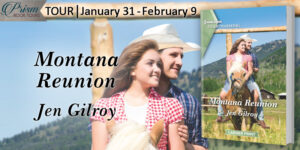 Montana Reunion is currently (January 31-February 9, 2022) on a virtual tour of book bloggers and reviewers via Prism Book Tours.
Follow along via the launch page, here, for exclusive book excerpts, reviews and a chance to win a signed paperback (US, Canada and UK).
Through this tour I'm connecting with new readers, one of whom commented:
"The Carter family welcomes readers into their circle as they did [the heroine]. You won't want to leave this Montana ranch, the camp or the nearby town."  Suzie Waltner, Remembrancy
That kind of feeling is one of the promises I made to readers with my first book and it continues today.
I hope you'll follow me through the next five years in my writing and life.