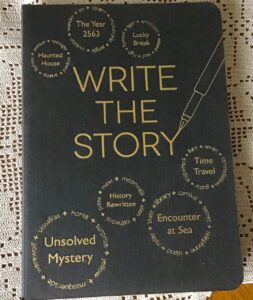 Last week, I finished the longest book I've ever written, all 101,294 words of it. And while many rounds of edits remain, for now it's done and I can celebrate.
A dual timeline women's fiction novel set between the Second World War and 2018, it's also the most challenging book I've ever written, not helped by successive pandemic lockdowns when libraries and archives were closed, and I was unable to travel to England, where much of the book is set, to access primary sources.
Yet, along with Montana Reunion, my debut Harlequin Heartwarming and western romance which releases in January, this women's fiction novel is one of four books I've worked on this year.
In 2021, I've written circa 250,000 words on book manuscripts alone. That excludes fortnightly blog posts of around 500 words each, monthly reader newsletters of a similar length, as well as hundreds of emails, social media posts, guest blogs, reviews and other book-related materials.
As a result, I now have a "writing hangover." It's nothing to do with imbibing too much alcohol but instead relates to writing (sometimes bingeing) too many words.
Symptoms
The dark circles under my eyes and stiffness in my neck, arms and shoulders speak to physical fatigue, but my brain is also uncharacteristically fuzzy.
I recently sent an email to an editor with both the wrong attachment and subject line.
In a shop this week, I forgot what I'd gone there to buy.
And as Tech Guy would attest, more often than not, I'm speaking in incomplete sentences, losing my train of thought partway through.
Treatment
First and foremost, I need rest, relaxation and a break from writing. Although I love to write, I've had "too much of a good thing" and my body and mind are telling me it's time for a hiatus.
I need to walk, read, watch movies, browse in the library, listen to the radio, bake and refill my depleted creative well.
Instead of structuring plots, I need unstructured daydreaming.
I need to finish my Christmas shopping, write cards to distant family and friends, wrap presents and decorate the tree.
I also need to tidy my home office and in decluttering my workspace, declutter my mind.
And in doing all these things that take me away from my writing life, I'll return to that life in January refreshed, restored and renewed.
As long as I remember not to binge read myself into a book hangover too…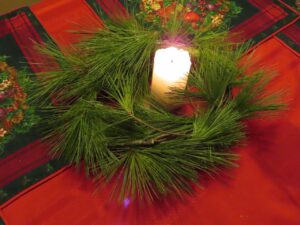 This is my last blog post of 2021 but I'll be back on 6 January 2022 with a new word for a new year.
Wishing all of you who celebrate a safe and happy holiday season. Thank you for being part of my life and reading community.
And for the writers who follow my blog, if you have your own writing-induced hangover, this Medium article by Kay Bolden has helpful tips.