In the past few weeks, on social media and elsewhere, I've seen lots of buzz (and related quizzes) about reading types.
While I've thought about my reading life in different ways, "reader type" was new to me. There are, however, certain traits intrinsic to "reader me" so here, in no particular order, are the top five.
Genre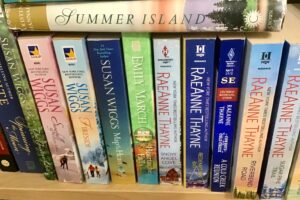 By and and large, I read the kind of books I write, romance and women's fiction, and non-fiction as it relates to book research or writing craft.
I also read books I've been asked to review, for example A Piece of Peace, a recent release by a friend, Sweta Vikram.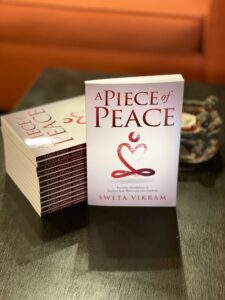 Not only an inspiring personal journey through a devastating health crisis, A Piece of Peace offers practical tips for mindfulness and wellness for writers and other creatives.
Time period
I read both historical and contemporary fiction, and dual timeline novels are a particular favourite because they give me the best of both worlds.
I also enjoy time travel books and stories inspired by real historical figures.
Not least, I have a large collection of vintage children's books, dating from the nineteenth through to the mid-twentieth centuries.
Women writers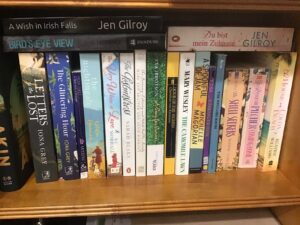 Before writing this post, I hadn't realized that in recent years I've read almost exclusively women writers.
Looking at my bookshelves, both physical and digital, books by male writers are few and far between.
As a woman, I like to read books by other women focused on female experiences.
However, since in my romances I write from both the hero and heroine's perspectives, there's a gap in my reading life when it comes to male novelists.
Eclecticism
I'm not a single title reader, something that used to perplex Tech Guy but, like many other things in the past twenty-five years of our marriage, he's come to terms with.
Instead, I have books at various stages of completion scattered through my house and in progress on my Kindle.
The book I read at bedtime is different than those I read during the day.
And I always have a book in my bag to read while waiting in line or at an appointment.
My TBR pile
Although I haven't counted how many books are in my to-be-read pile, what another friend, author Susanna Bavin (who also writes as Polly Heron) once memorably called a "bibliographic pet," that pile shows no signs of getting smaller anytime soon.
Instead, and despite reading four to five books a month, which I track in a "reading notebook," the number of books I want to read seems to increase exponentially.
The bookish life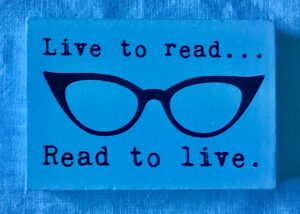 While there are multiple types of readers, and fun online quizzes to match, maybe I'll never be able to identify my "kind" and nor should I try.
All I know is that while I may be short of time, I'm never lacking in reading material.
And a life without the pleasure and escape of books is one I don't want to imagine.
There's also my beautiful bookmark collection…but that's a whole other post!
What kind of reader are you?