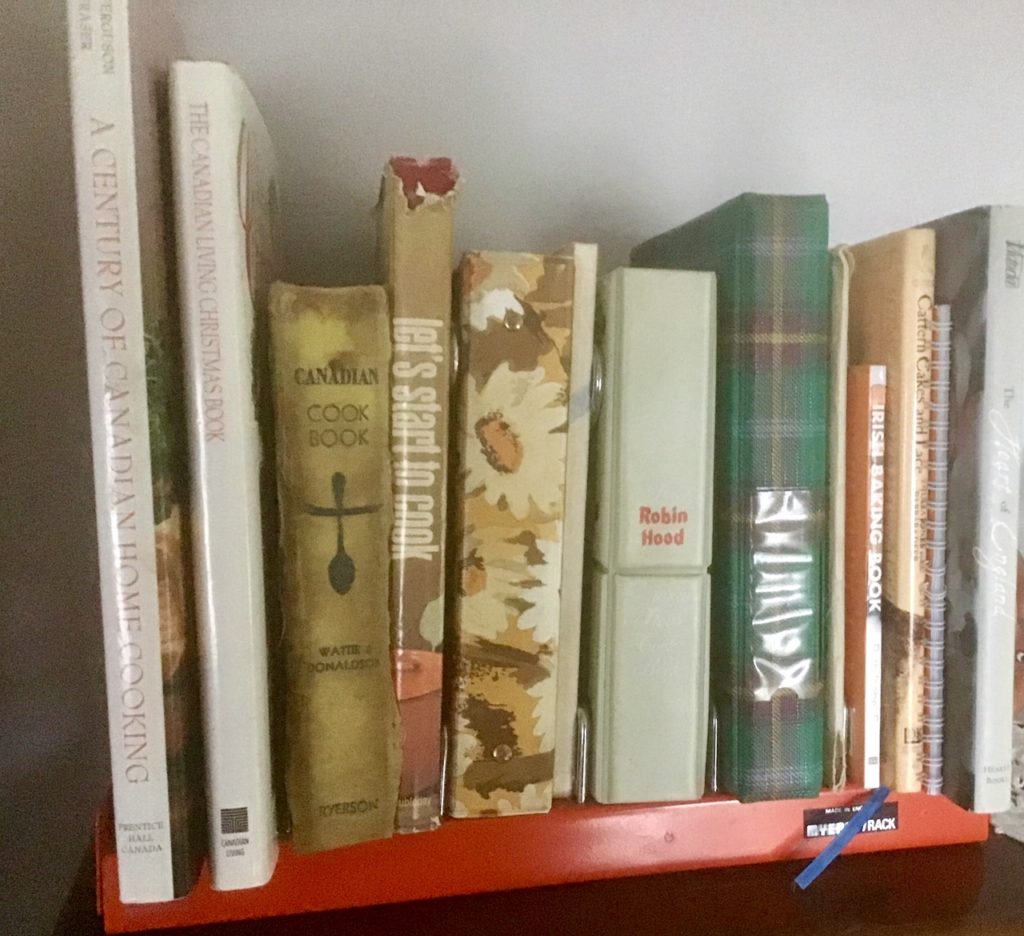 As summer's warmth becomes a distant memory, I'm doing more baking, a favourite pastime but one I haven't had much time for in the last few years.
To bake, though, I needed to sort through my overflowing kitchen cupboards and the boxes stacked at the foot of the basement stairs, a legacy of clearing out my late mom's home and several moves in quick succession.
Apart from discovering I own no fewer than three egg poaching pans, six springform cake tins and enough mixing bowls to stock a small bakery, I also uncovered several boxes of cookie cutters, both my own and those I inherited from my mother and grandmother.
And as I opened those boxes, the memories came back.
Baking cookies (biscuits) in England with English Rose when she was small and using the pink princess cutters that were once her favorite.
A stash of holiday cutters, including my mom's, used every Christmas as far back as I can remember, even when I was so small I had to sit on a wooden stool to reach the counter top at her side.
Several sets to cut cookies or sandwiches into the shape of spades, clubs, hearts and diamonds that echo a time when my grandparents invited friends for "card parties," an important social event in their small-town life.
Canadian-themed cutters with maple leaves, a polar bear and a moose. Shamrock cutters for St. Patrick's Day (a nod to my mom's Irish heritage) and gingerbread people in all sizes.
And, not least, numerous round metal biscuit cutters, some so old and battered they likely came from my great-grandmother or one of the venerable great-aunts who were so much a part of my mother's childhood.
Unpacking those boxes was a trip down memory lane—a wander through the winding path of both my own and my family's history.
That history has been intertwined with baking for not only sustenance and comfort but, in many instances, contributing to a greater community good whether through giving baking to a neighbor in need or as part of a local fundraising "bake sale."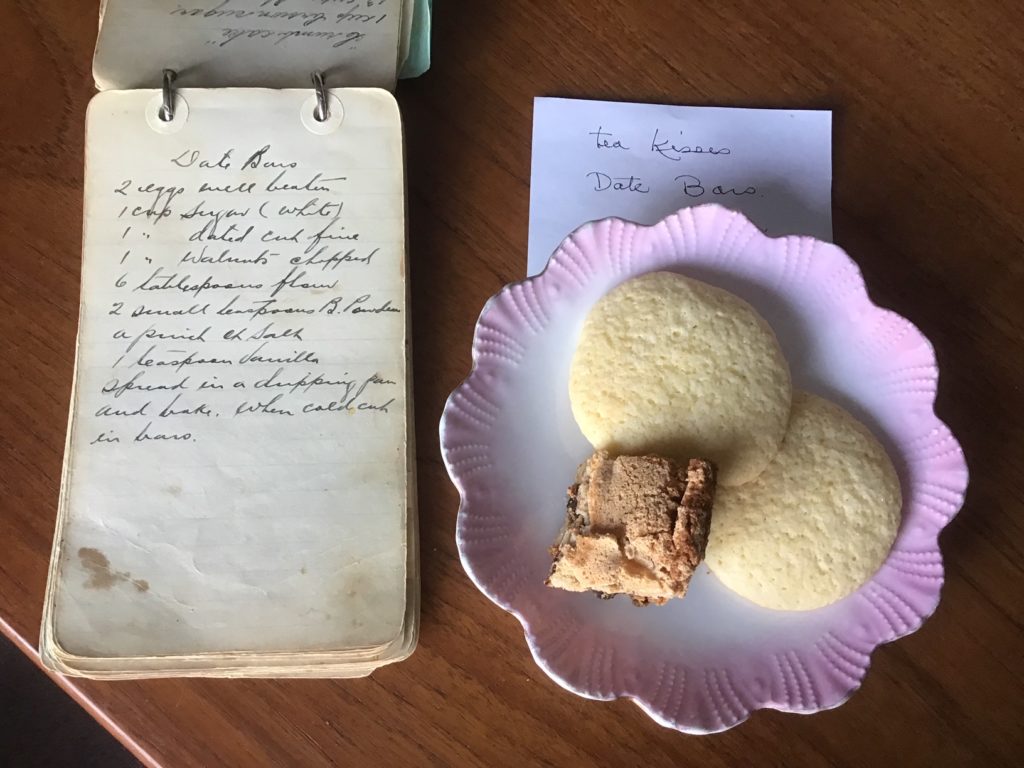 As I make cookies and other treats this autumn, at a time when almost everything in my life and the wider world feels as if it's out of control, I'm returning to my roots and the women who came before me who also baked during difficult times. 
And when those sweet baking smells waft from the kitchen, much as they do from the fictional Quinn's Bakery in Irish Falls, I'll remember those women and lessons they taught me.
As my heroine, Tara, says in my latest book, A Wish in Irish Falls:
"I learned [to bake] from Nana Gerry, and she was the best…Her scone recipe is legendary in Irish Falls, but not many people can make them anything like she did. She said ingredients only go so far and that you should always include a part of yourself in everything you bake. For her, and now for me too, it's a dash of love…that's what she taught me and so I honor her memory in my baking."
Happy autumn and, for those of you who bake too, may you find your own comfort in the kitchen this season.
If you haven't yet got a copy of A Wish in Irish Falls, find the Kindle version here.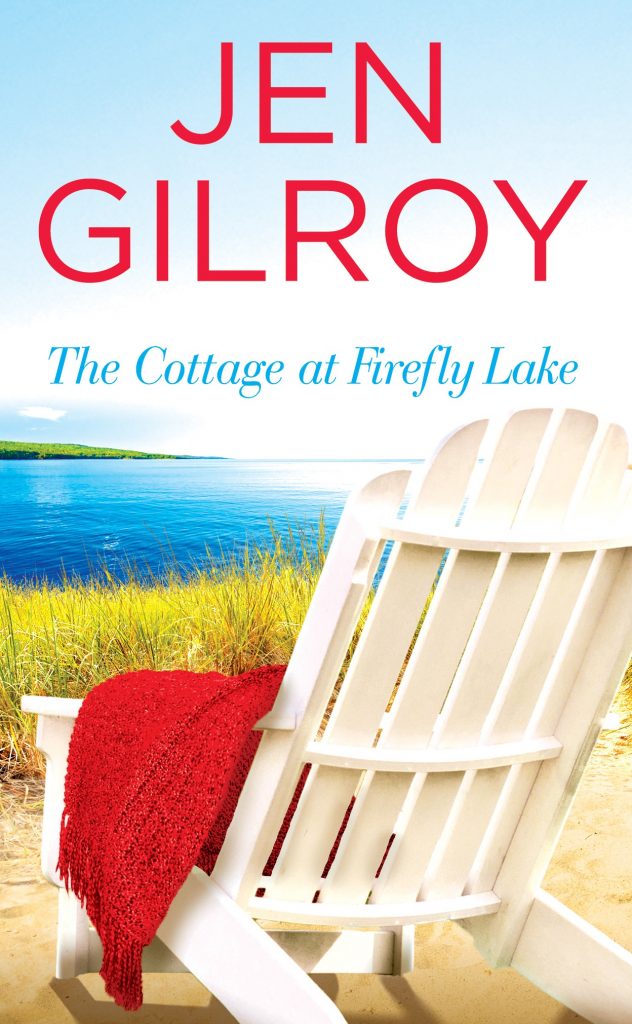 Sale alert…Get The Cottage at Firefly Lake for only 0.99!
If you haven't read the first book in my Firefly Lake trilogy, the e-book is currently on sale for only 0.99 cents/pence (or country equivalent) worldwide.
I don't know how long this sale will last so download The Cottage at Firefly Lake now from any of the main e-book vendors. Or, if you've already read it, why not gift it to a friend?
Amazon |B&N Nook |Kobo |Google Play | Apple