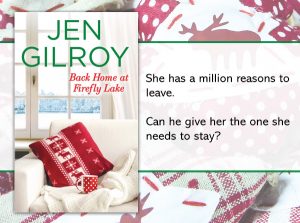 This week, I celebrated the first birthday of Back Home at Firefly Lake, the third book in my Firefly Lake series—books that blend contemporary romance with women's fiction and take place in a small Vermont town.  
As part of this celebration, I've written a guest post for my friend Susanna Bavin's blog choosing two favourite characters, one from Back Home at Firefly Lake, and the other from The Blue Castle by Canadian author (better known for Anne of Green Gables), L.M. Montgomery.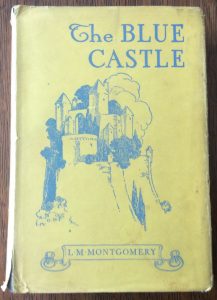 Read the guest post on Susanna's site here and, if you're so inclined, leave a comment for us, too. 
Susanna lives by the sea in Wales but writes historical fiction (sagas for my British readers) set in the north of England. I'm currently reading and loving her new release, The Sewing Room Girl.
If you enjoy romantic women's fiction and/or chick lit, I'm also currently participating in a giveaway with a number of other romance, women's fiction, and chick lit authors.
Two lucky winners will receive a collection of romantic women's fiction/chick lit (and some contemporary and historical romance) books too, plus the grand prize winner will also receive a new e-Reader.
Just for entering, you'll also receive a collection of free reads.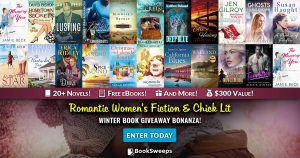 You could win my book, Back Home at Firefly Lake, plus books from a number of authors I enjoy reading.
Click here to enter this giveaway, open internationally. (Ends 12 December 2018).
I'll be back with a regular blog post just before Christmas, and my winter author newsletter comes out before the end of the month too. If you don't already subscribe to that quarterly (and/or new release) e-mail list, you can do so here.
In the meantime, happy reading!