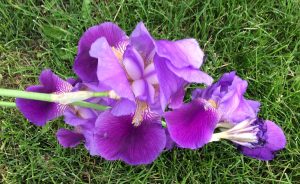 One of the reasons I write romantic women's fiction is because in addition to the central (and sometimes secondary) romance(s), readers find stories of hope and healing that explore aspects of women's lives—not only a loving partnership but personal growth through relationships with children, extended families, friends, and communities.
Personal and family challenges have made the past six months tough for me. This time of testing, though, has made me think about the women in my life who have and continue to inspire women I write about.
Women who came before me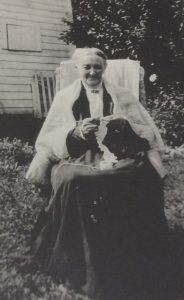 I come from a long line of resilient women. Whether working alongside their menfolk to hack out a new life in a harsh new land, making do and mending in wartime and during the Great Depression of the 1930s, or coping with all manner of private heartaches, fortitude and perseverance mark the female branches of my family tree.
It's those qualities—and the example my foremothers set—from which I draw strength and inspiration during hard times in my own life.   
 Women who pray for me
When you're parenting a child with a chronic medical condition, life is different than it was before their diagnosis. Ordinary days are special boons, small celebrations are more meaningful, and when you need it, a prayer community is only an instant message away.
On a Sunday afternoon in late February, I sat by my teen daughter at our local children's hospital. She was moaning in pain on a gurney, and all I could do was hold her. For an endless half hour, I felt not only helpless but hopeless.
Yet, as soon as friends found out where we were, the prayers began—a virtual circle of faith, hope, and love that quickly spanned three countries and several time zones. From multiple faiths, those women prayed for and with us, bringing light into what was then darkness and helping me find the inner strength I'd temporarily lost.
Women who teach me  
Throughout my life, I've been blessed with women who taught me lessons beyond those I learned at school.
At my mother's side, and while learning how to make a bed, mix cookie dough, and iron shirts, I also absorbed lessons about marriage and motherhood.
In the corporate world, numerous female mentors made me savvy in office politics, managing meetings, and that ever-elusive work-life balance.
Now as an author, the lessons continue, and a new group of women has joined my life—a writing sisterhood dedicated to paying it forward.
Women who nurture and lift me up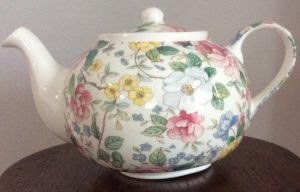 These are the women who are there with hugs (real and virtual) when I need them, baked goods (again real and virtual), and a compassionate and non-judgmental listening ear.
They are trusted confidantes who are always in my corner, sitting with me amidst the rubble of whatever personal or professional disaster has befallen me and who, teapot at the ready, help me pick myself up and start again.
Women in books
The women who inspire me are fictional as well as real. From Anne Shirley, Katy Carr, and Elizabeth Bennett, to Anne Elliot, Jo March, Laura Ingalls Wilder and more, the women in my life are also in the pages of my favorite books.
Books about women (and girls) are typically relationship-driven, and fiction has given me a window into many different female lives and worlds.
Thank you
I've had many supportive women in my life, and although it may not have been evident at the time, each one has given me a gift to enrich both me and my fiction.
Thank you to all the women out there that I hold dear. When I count my blessings, I'm blessed to count you.