If you subscribe to my monthly reader newsletter, you may remember in January I mentioned a podcast chat with author Laura Vosika and Certified Cicerone (beer sommelier) Michael Agnew, hosts of "Books and Brews: Where Literature Meets Beer."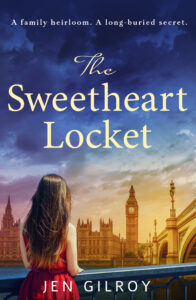 In that chat, I read three excerpts from The Sweetheart Locket, my Second World War, dual-time women's fiction novel, and Michael chose beer to pair with aspects of the story.
Until meeting Laura and Michael (virtually), I'd never thought about matching beer with books.
However, taking part in "Books and Brews" resulted in an unexpected benefit. I now have a new way of looking at fiction that's shaping my writing.
Although I've never been much of a beer drinker, I have happy memories of times spent with family and friends in cosy pubs across England, Wales and Scotland.
In my British-set fiction, my characters visit pubs too so from now on I'll make sure they try local beer as well.
Fascinated by the types of beer Michael paired with The Sweetheart Locket, a story of family secrets, wartime suspense and romance, I only regret that, because of being on the other side of a computer screen, I couldn't join the "taste testing."
From British Fuller's London Pride to a craft beer from Minnesota (USA) and one from a family-run Belgian brewery, the latter aligning with my 1940s heroine becoming a spy in German-occupied wartime Europe, Michael's choices aptly capture the international, cross-cultural feel of my book.
Of course, the podcast interview wasn't solely about beer or even book excerpts.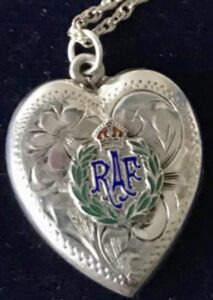 We also chatted about how a "what if" question from my family history sparked the story that became The Sweetheart Locket, wartime "sweetheart jewellery," including my own vintage Royal Air Force locket which also features in the book, and how I researched the French Resistance movement and women's roles especially.
There are more personal elements too, like my interest in ballet and how I returned to writing fiction after a long absence.
Find out more and listen to the podcast episode here (aptly titled "Secrets, Spies & Family Ties in WWII and Today") and see outtakes on YouTube here.
If you haven't yet read The Sweetheart Locket, get an e-copy or paperback on most platforms, including Amazon, here.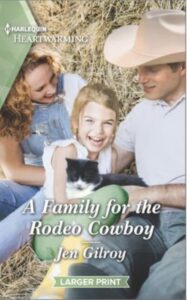 As for the western romance I write for Harlequin Heartwarming like my upcoming release A Family for the Rodeo Cowboy (out in April 2023 and available to pre-order now)?
I've discovered that Montana has a big craft beer community.
And with beer varieties like "Moose Drool and "Slow Elk," made by the Big Sky Brewing Co. in Missoula, Montana, I know what I'm doing when I next visit that western US state!