Authors, including me, jest that it's lucky nobody in authority checks our internet search histories.
Since I'm not a crime writer, I don't have the browsing history that comes from wanting to find out things like "poisons made from everyday household items." However, I likely have a wider range of "interests" than the average Google (or other search engine) user.
This week, I kept a list of my writing-related search topics. For a (hopefully) fun insight into my author life, here are the top five.
Is a "seam ripper" called a "seam ripper" in England?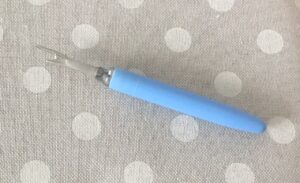 Since I'm writing a women's fiction book with several British characters, it's important to use UK-appropriate terms.
Not having needed to chat about sewing when I lived in Britain, Sew Essential came to my rescue.
Site confirmation confirmed a "seam ripper" is the same in the UK as in Canada and US, and gave me more buying options than I'd imagined or expect to need.
What type of handbags did women carry in the 1940s? 
When I wanted my elegant 1940s heroine to carry a similarly elegant handbag, I found plenty of choice on 1stDibs, a luxury (and primarily vintage) marketplace.
I found plenty to salivate over too, from Chanel with 24-karat gold hardware to Tiffany brocade–and eye-watering prices to match.
What's Montana's state bird?
My sweet western Harlequin Heartwarming romances are set in Montana, and I want to make local references accurate and engaging for all readers.
Since Montana's state bird is the western meadowlark, I called a park in my fictional small town Meadowlark Park—and thanks to State Symbols USA discovered it's the state bird in Kansas, North Dakota, Oregon and Wyoming too.
What are the most popular horse names in the United States?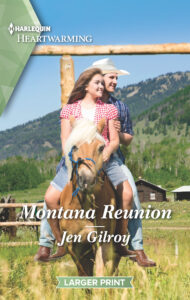 Like first names, popular names for horses differ between countries. I rely on SaddleBox and this week populated stalls in my fictional horse barn with a Tucker and Dakota.
Scout and Daisy(-Mae) already feature in Montana Reunion as well as the sequel, A Family for the Rodeo Cowboy, out in April 2023.
What's a trench cake?
When a wartime book reference book mentioned the new-to-me "trench cake," I went straight to Google.
As I soon learned, it's a homemade fruit cake from the First World War which was sent from England to military personnel serving in the European "trenches."
Since Remembrance Sunday/Day is coming up in both England and Canada, if you'd like to make this cake yourself, here's a recipe for British kitchens from the Ministry of Food (UK) and for North Americans from Ask a Prepper (a UK recipe converted to US measurements).
For the love of learning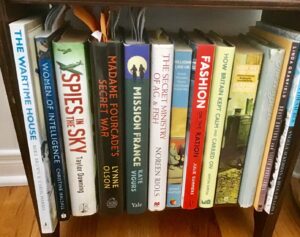 I've always loved learning. Whether online, in archives or via published books, "finding out things" is one of the most interesting parts of my author life.
And although I'll never have this stunning Cartier platinum and diamond Art Deco wristwatch in my jewellery box, I can give one to a character because imagination is (thankfully) always free!