It's been 'one of those weeks' for me. As such, this blog post is one of short updates but, I hope, some of you also find sweet.
Ebook sale on The Sweetheart Locket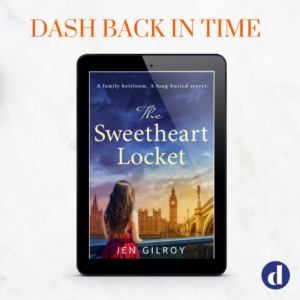 First, I want to let my UK readers know that for a limited time the Kindle edition of The Sweetheart Locket, my recent Second World War and contemporary women's fiction release, is on a 99p Amazon sale.
Giving the book 5 wonderful stars, Books and Bindings says:
'An absorbing, heart-rending, and intriguing dual-timeline…Ms. Gilroy is not only an agile storyteller but a wily one full of surprises.'
Get a copy or gift it to a friend here.
The Sweetheart Locket is part of a three-book Dash Back in Time historical fiction promotion by my publisher, Orion Dash. Browse all the titles on Amazon UK here.
A scene from The Sweetheart Locket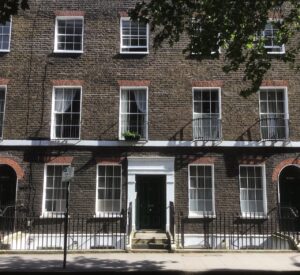 In both the WW2 and 2019 stories, many scenes in The Sweetheart Locket are set in England and London in particular.
I fell in love in London when I studied at University College London and my first British-set book draws on some of those memories.
A piece I wrote for Frost Magazine's 'Sunday Scene' celebrates London's Bloomsbury area and its role in my life and The Sweetheart Locket.
Read more, including scene snippets, here.
One of those weeks
We've all had them. Times when we're squeezed by life, family and work, with the unexpected disrupting best-laid plans.
Tech Guy, usually highly independent, has been been flattened by what his doctor says is likely Covid. Although he's tested negative on rapid tests so far, such tests are apparently not as accurate with this latest variant.
At university, English Rose is writing her final first year exams and applying for summer work. It's a new stage in my mum life and one requiring a whole new kind of mothering.
And the sweet?
Despite current life chaos, this season too shall pass.
And as both wife and mum, I've been needed this week in ways that touch my heart.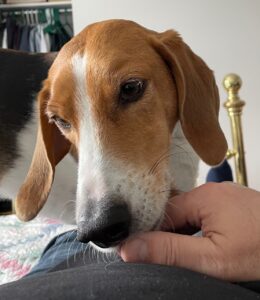 Floppy Ears is also an excellent furry nurse, and Tech Guy, too ill to get out of bed, complimented me on my tea making skills.
There's an art and science to making his perfect cup of tea and maybe, after more than twenty-five years together, I've finally cracked it!