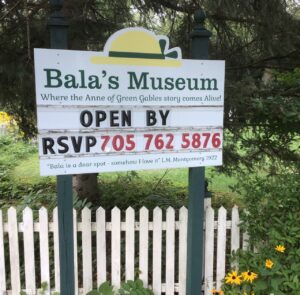 A highlight of my recent holiday was visiting a museum for the first time in over a year. And not just any museum, but one dedicated to a favourite author, Lucy Maud (L.M.) Montgomery, best known for Anne of Green Gables.
While Montgomery is usually associated with Prince Edward Island, Canada, after marriage she moved with her husband to the province of Ontario where she spent the rest of her life. She also set a book in Ontario, The Blue Castle, one of only two stories she wrote for adults.
Tucked in a village in Canada's beautiful Muskoka region, several hours north of Toronto by car, Bala's Museum with Memories of L.M. Montgomery was inspired by her two-week vacation there in August 1922.
The tourist home where Montgomery and her family took their meals was purchased and saved from destruction by Linda and Jack Hutton. Since 1992, and thanks to Linda and Jack's loving restoration, it's been a museum where every corner shows affection and respect for L.M. Montgomery's legacy.
Books and more
One of this delightful museum's many treasures is Linda and Jack's collection of Montgomery's books from rare first editions to more modern releases.
They also have bookish ephemera including "Green Gables" china and photographic stills from the American 1919 "Anne of Green Gables" silent film.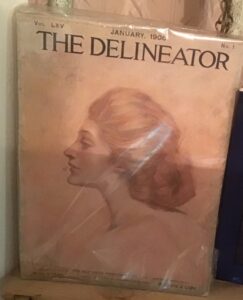 My favourite item, though, is a January 1905 copy of The Delineator, an American women's magazine, featuring the cover image later used for the first edition of Anne of Green Gables.
A sense of place
One of the things I love most about Montgomery's stories is their vivid sense of place.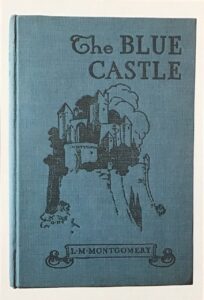 From her Prince Edward Island books (including the Anne and Emily novels), to rural Ontario where, in The Blue Castle, "old maid" Valancy Stirling defies her domineering family to live life on her own terms (finding love with a swoon-worthy hero along the way), "place" almost becomes another character.
Today, the places Montgomery knew and depicted in her fiction have changed almost beyond recognition. Yet, in Bala (inspiration for the town of Deerwood in The Blue Castle), parts of that world are still visible and, thanks to Jack and Linda's museum, protected.
Reading memories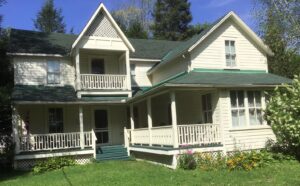 In August 2021, as I sat on the same shaded porch where Montgomery did in August 1922, I could imagine her spirit with me.
And having met Jack and Linda Hutton, "kindred spirits" as Anne of Green Gables would say, I was reminded of how powerful books can be in bringing readers together.
Although Montgomery's books have influenced me as a writer, I'll always be a reader first so I couldn't leave this special museum without buying a book.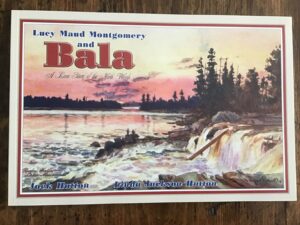 Written by Jack and Linda and signed by them for me, in the pages of Lucy Maud Montgomery and Bala: A Love Story of the North Woods, I can revisit this lovely place in my imagination whenever I choose.
Find out more