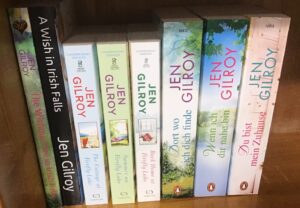 I don't often post about my writing process because most of those who read this blog are readers, not other writers. However, having been in what some authors, me included, call the "writing and editing cave" for weeks (writing the first draft of one book and editing two others) things writerly are much on my mind.
Some authors love writing first drafts. I am not one of them.
Yet, although the first draft is often a slog, writing 70,000 to 90,000 words of a book in 1,000 to 2,000 word daily increments, once that work is done the fun starts as I shape those words into the magic of a story.
At the end of the first draft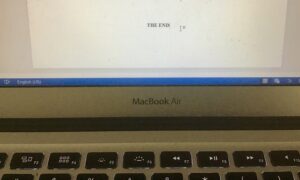 I let the manuscript sit as long as I can (depending on contracted deadlines) because when I dive in again after time away, the story feels new and fresh.
I also print the manuscript and read it aloud because hearing the story helps me spot awkward dialogue, holes in the plot, uneven pacing (does the story move too quickly or slowly) and many other problems.
After I identify and resolve these issues, I go through multiple rounds of "on screen" edits including correcting spelling, grammar and punctuation and cutting overused words.
Structural/developmental edits
These are edits I get from my editors and some literary agents, mine included, give them too.
They're big edits from a professional who hasn't seen my story before.
I've just completed the first round of structural edits for one of the books I'm working on and, amongst other things, my editor's comprehensive notes helped me dig deeper into characters (who they are, what they want and why), my story world (adding details to bring it more fully to life) and resolve several timeline issues.
All the rest
Copy editing, line editing and proofreading follow big edits—polishing a book to make it shine, line by line and word by word. Again, authors work with specialists through each of these phases.
A partnership
No matter how experienced, every writer needs editors.
I'm grateful to the skilled editors I work with because although it's my name on the cover, these editors help me make my stories better and give those who spend their hard-earned money on my books the best possible reading experience.
Long before being published in fiction, I wrote and edited corporate and educational materials, and as a child I produced my own mini-newspaper. Even then, I found working with text deeply satisfying.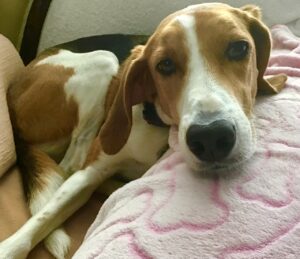 And today, in the early rounds of edits before anyone else sees my books, I also have help from Floppy Ears who is a gentle and non-judgmental listener for work-in-progress.
Tech Guy and English Rose indulge my "editorial obsession" too and are used to me pointing out "problems" on restaurant menus and shop signage.
So far, though, I've restrained myself when I spot an advertising chalkboard with an incorrect apostrophe, although it would be so easy to rub it out without anyone being the wiser… 🙂