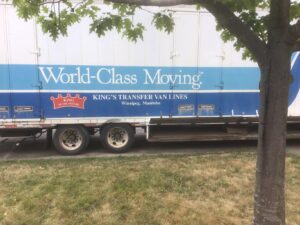 From 2015 until now, much of my life has been spent in some form of transit—moving from England to Canada, several moves related to my elderly cousin both before and after her passing, and moving things from my late mother's home across Canada.
Tech Guy has moved too—following English Rose and I from England to our home in small-town Canada and then to an apartment in Toronto where he lived during the working week to be near his job.
In the past two weeks, he's moved again, giving up that Toronto apartment because for the foreseeable future he's able to work full-time from home.
Happily, for the first time in almost six years, my little family is now living under the same roof all the time. And for the first time in nine years, we're also only responsible for one dwelling, the one we live in.
Having moved so many times, I can't say that it has become easier or less stressful.
And because I'm a homebody at heart, living in a continuous state of chaos with, at one point, personal belongings scattered between two Canadian provinces and the UK, gave me a constant sense of being adrift in both myself, as well as geography.
However, now that the moving is done (oh glorious day!), we're in an ongoing 'sorting' phase.
Because the pandemic and successive lockdowns have made it difficult (or in certain instances impossible) to undertake some planned home renovations, dispose of items to charity or sell them, we have two lockers at a local storage facility, a temporary holding space until we return to whatever the 'new normal' becomes.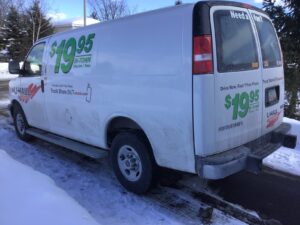 While it's not surprising that 'finding home' is a recurring theme in my fiction, just as I was congratulating myself on reaching the end of my moving adventures, I remembered that pandemic-permitting, English Rose may leave our small town to pursue post-secondary studies this autumn. 
Perhaps I haven't seen the last of a U-Haul van in the driveway…
A bonus post for writers
Along with other authors,  I recently contributed to "Lockdown Writing," a post by British romance novelist Emma Bennet.
From changes in the both publishing landscape and writing habits, to motivation, patience, flexibility, and more, the pandemic has altered many aspects of the writing life. For example, I'm now using a scented candle to help delineate my writing time and, hopefully, reduce domestic interruptions. 
Check out our experiences and tips here.