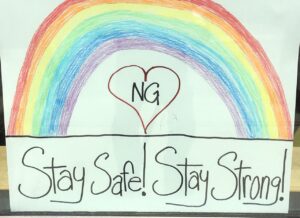 When out for a walk with Floppy Ears this week (one of the few forms of exercise still allowed here), she spotted canine friend Arthur.
Desperate to visit, she cried and tugged at her leash while I held her tight and waved at Arthur's owner across our small town's main street.
And in that moment, I realized that like my sociable hound, I'm tired of the restrictions we're living under— "lockdown weary" as I described it in an email to my sister-cousin.
Yet, and with a stay-at-home order in Ontario, Canada and nearing the end of a month that has often felt like a year, I was once again reminded of my late mother.
Not only was one of her favourite expressions "count the pluses" (of which there are many in my life), but where possible, she encouraged me to reframe my grumbles into something more positive.
So, instead of lamenting what I'm missing, in the spirit of changing my perspective I'm sharing five things I'm looking forward to once Covid-19 vaccines are rolled out and a more 'normal' life resumes.
Travel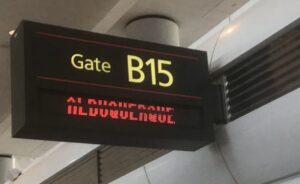 After months of not being able to leave my local area, I want to go somewhere, anywhere, and preferably by air because even waiting in an airport (people watching!) will seem exotic, fun and new.
Going to church
Even before the pandemic, much of my life was online but church wasn't and I cherished that time on Sunday morning, gathered in worship with friends and neighbours. In additional to spiritual growth, for me church is social so I'm excited about once again sitting in a full sanctuary with live music and, after the service, chatting over coffee and treats.
A restaurant dinner and movie
Instead of a takeout meal and Netflix on the sofa, I want to go out for dinner with Tech Guy and see a movie in a cinema too. Having a 'date' outside our home helps nurture our relationship and that's easier when laundry and a messy kitchen aren't in view.
Meeting with friends and family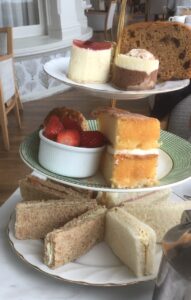 From having a cup of tea with a friend whose house I can see from mine, to visiting a more far-flung friend in Wales and enjoying afternoon tea at a favourite seafront hotel, I'm looking forward to connecting with people in real life, rather than by telephone and screen.
Writing conferences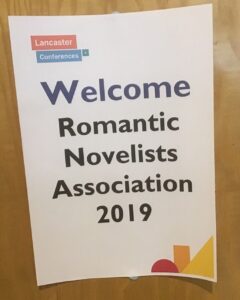 Although there are many benefits to virtual gatherings, reduced cost in particular, there is no adequate virtual substitute for physically being with people who 'get' what being a career author means.
I'm an introvert and will never be the life of any party, but I want to socialize in person with author friends and share the ups and downs of the writing life with like-minded peers.
Meanwhile…distraction
As I tugged a complaining Floppy Ears along a snow-covered path farther away from Arthur, I tried to distract her while realizing I needed to distract myself as well. 
When I got home, I ordered travel brochures, forgoing the online download for paper copies which are being sent to me through the mail. I also dug out recipe books to salivate over afternoon tea ideas and am browsing local restaurant menus with anticipation rather than regret. 
As for Floppy Ears? As soon as it's safe to do so, play dates with dog friends are in her future! 
If you're sheltering at home, what are you looking forward to when lockdown ends?