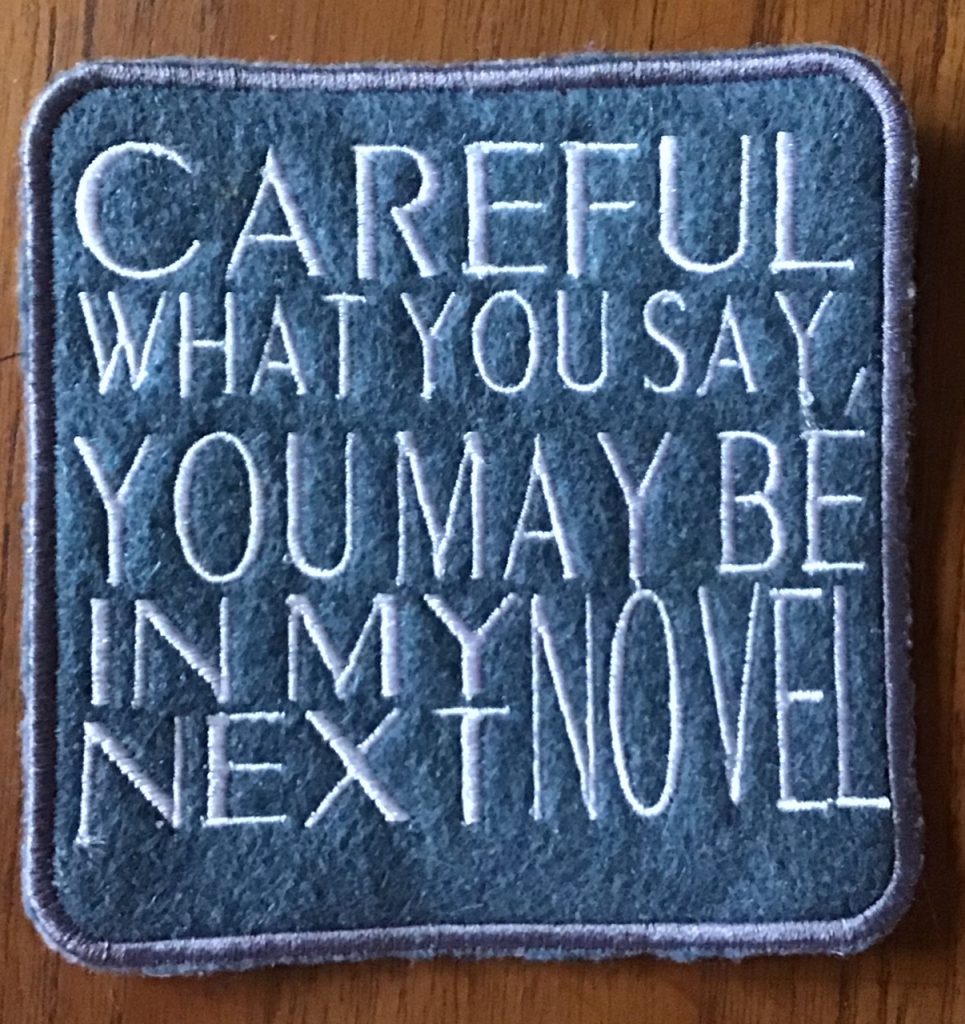 In a Twitter exchange earlier this week, my author friend Jane Cable commented on the importance of writer friends, saying: "They don't think you're odd to have voices in your head."
Although Jane and I were chatting about finding writing inspiration (which usually for me comes at random and whilst doing something else), her comment made me think about those "voices" and what they mean in my writing life.
Building characters
Even when I'm writing one book, characters from others are in my head and I often 'live' with those characters for months or years before starting to tell their stories.
In that way, fictional characters become good friends and it's always slightly traumatic when I finish a book and have to say goodbye to people I've lived with in my head for so long.
Places and setting
The voices in my head also help me build a fictional setting by making me think about the kinds of places a particular character would live, work and even go on holiday.
For me, settings are characters in their own right and by the time I complete the last edits on a story, it's hard for me to think about characters without the setting of which they're part.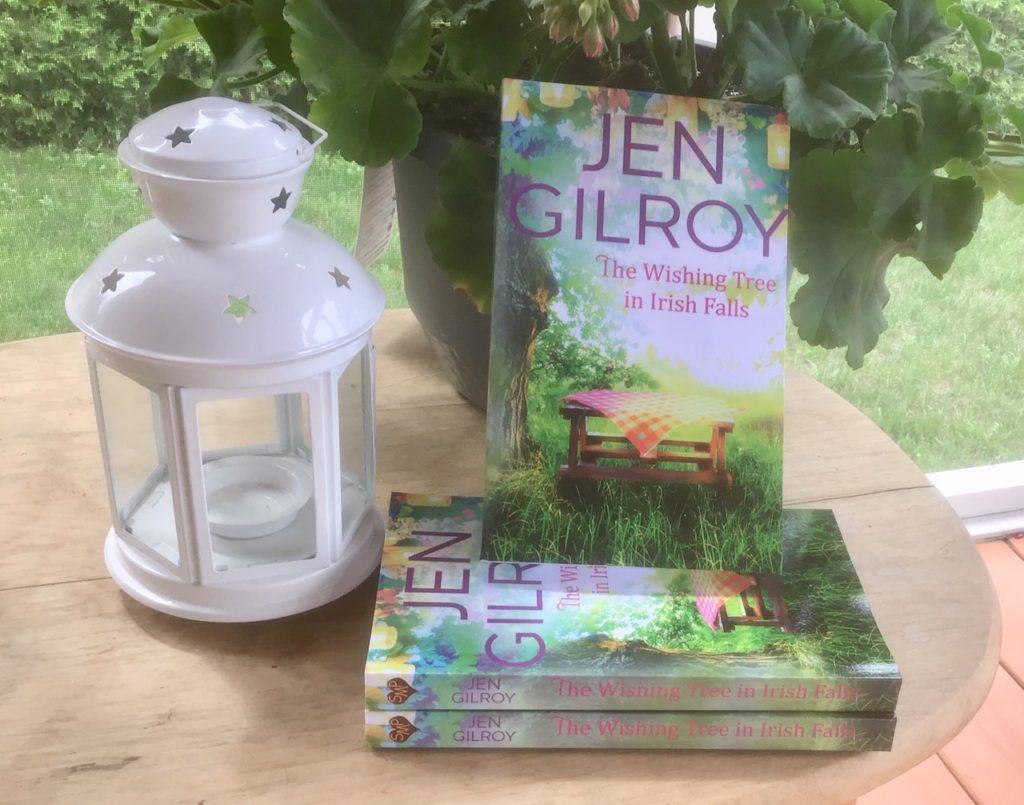 In The Wishing Tree in Irish Falls, for example, the fictional Malone Street and Quinn's Bakery are as real to me as places in my own small town and I can picture my characters living their lives there and, although I brought them into being, happily going on new adventures without me after the story I told ends.
Trusting my instincts
Not exclusive to my fiction-writing, the voices in my head are also a helpful guide to decision-making in many aspects of life.
There are times when if I'd only listened to those voices, I'd have avoided mistakes and heartache whilst on other occasions they steered me towards experiences that have enriched my life.
And as I currently write a book that is way out of my comfort zone and is stretching me as a writer in a myriad of new directions, I keep coming back to that inner voice as both inspiration and touchstone.
When the voices are hard to hear
In the past months, there has been a lot of "noise" for all of us—a constant onslaught of bad news and worry both personal and on the national and global scales. As such, I've struggled to hear those voices and the world of my imagination has been further away than usual.
While Tech Guy "bellows" on daily conference calls from his makeshift home office, English Rose has online school, and Covid-19 news and social media notifications are too present, it's been a challenge for me to centre myself in a quiet space to listen to not only my characters but my instincts too.
Yet, when I'm able to take that quiet, introspective time, usually when walking Floppy Ears, I come back to my real life—and fiction—with more focus and renewed energy and creativity.
Writing friends
The friends I've made in my writing life are indeed the only ones who can truly understand why I have "voices in my head" (at least without insisting upon immediate medical intervention) and during this time of isolation their emails and social media chats have been even more valuable than usual.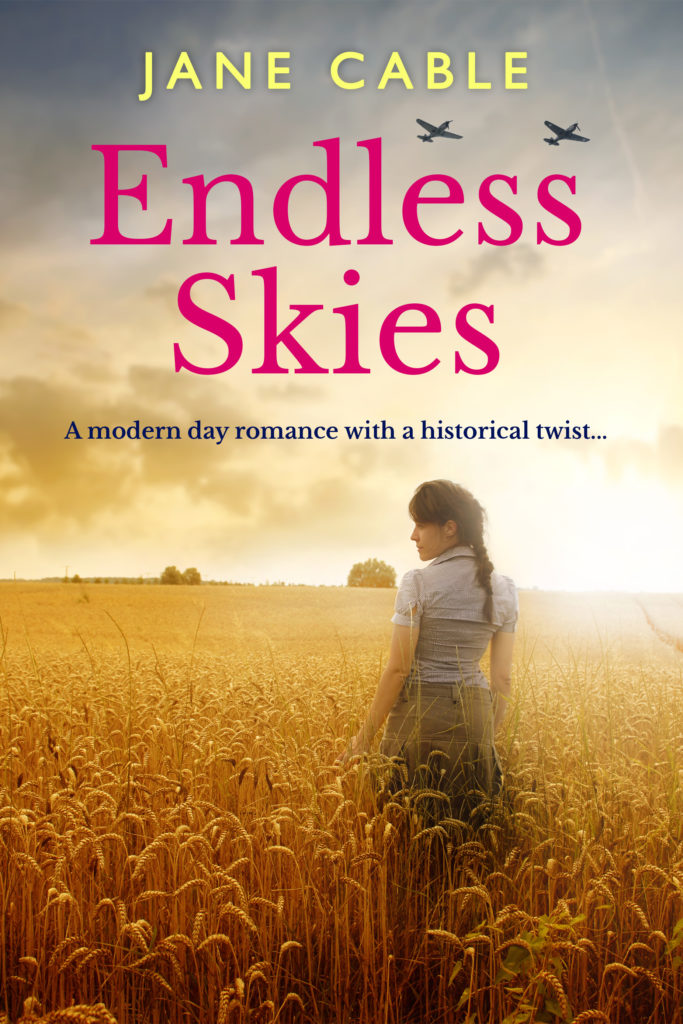 And since one of those friends inspired this blog post, find out more about Jane's books (and her July release, Endless Skies, a modern day romance with a historical, Second World War twist), by visiting her website here.
If you'd like to give Jane's writing a try, Endless Skies is currently available for Amazon pre-order at the special price of only 0.99 cents/0.99 pence. Get Endless Skies via a universal buy link here.