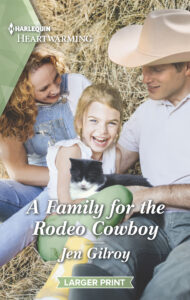 My next sweet western romance for Harlequin Heartwarming, A Family for the Rodeo Cowboy, is out on April 25 (in paperback and Ebook) and I'm excited to share it with you.
It's the second story in my Montana Carters miniseries, following Montana Reunion, although each book also stands alone.
Thanks to everyone who has pre-ordered A Family for the Rodeo Cowboy or read an advance copy to review. I'm grateful for your support.
Writing this book made me think about how cowboys and their hats have shaped my life.
When I was growing up in Manitoba Canada, in rural areas it wasn't unusual to see men (and some women) wearing cowboy hats.
Although he had an office job, my dad donned a cowboy hat when we visited his hometown in ranch country. In summer, it also shaded him from the hot prairie sun.
In my twenties, I lived in Alberta, Canada where cowboy hats were even more part of everyday life. When I took line dancing classes or joined friends for an evening at a country bar, I was usually one of the few not wearing one.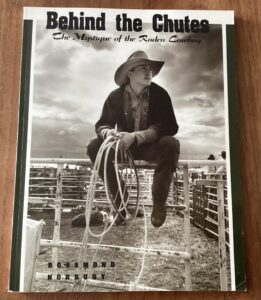 The cowboy "mystique" 
To me the cowboy (or cowgirl) and their hat have always had a certain mystique and many readers feel the same.
As Glenda, who wrote an early review of A Family for the Rodeo Cowboy commented:
"Look at that Cowboy on the cover, what girl wouldn't want him sitting on their desk?"
The cowboy hat is a symbol of western life but it's also working headgear.
Shaped by mass media and popular culture, a cowboy hat gives the person wearing it an immediate air of strength, independence, courage and self-reliance.
In A Family for the Rodeo Cowboy, not only the hero and his brothers wear cowboy hats. Their mom does too and the heroine, an animal physical therapist from California, has Alberta ranching roots she rediscovers after settling in small-town High Valley, Montana.
She's also not immune to the hero's charms as they work together on a cowboy challenge, a charity fundraising event.
Real people like us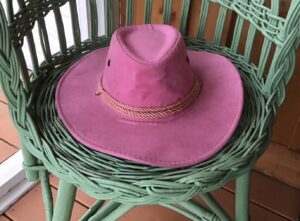 Beyond the mystique, there's something about cowboys and cowgirls that resonates no matter where we live.
As Christy, another advance reader said:
"[A Family for the Rodeo Cowboy] is filled with wonderful, well-written characters. They've got hard issues they've either dealt with or are dealing with currently. They don't always say the right things or make the right decisions. In other words, they're like we are!"
My new book is a sweet western romance but cowboy hats or not, it has the same hope, feel-good charm and family and community relationships as everything else I write.
And although I might not have a cowboy hat in my wardrobe right now, it—and my childhood cowboy boots—are always in my heart.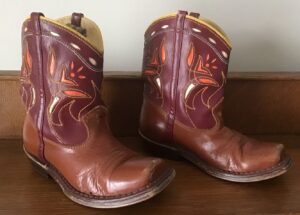 A Family for the Rodeo Cowboy
Rodeo is his past…is she his future?
After an injury forces rodeo cowboy Cole Carter into early retirement and returning home, he's drawn to the spunky new animal physical therapist.
But as much as he likes easy-going Mel McNeil, the divorcée and her young daughter need stability, not his footloose life.
When rodeo calls again, will Cole jump back in the saddle or finally become the man Mel deserves?
Get your copy in paperback or eBook from all online book vendors, including Amazon, here.
UK readers: Since Harlequin Heartwarming titles aren't distributed in the UK, and although the Book Depository will honour paperback orders up to and including 26 April, you can also get a paperback (with free shipping) from Blackwell's online bookshop here.
Happy trails & happy reading!