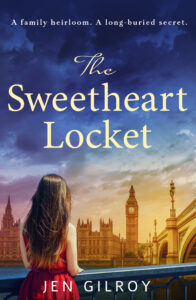 I appreciate many of you have waited patiently until The Sweetheart Locket, my WW2 historical women's fiction novel, would be available in paperback.
I'm happy to say it's now out in all countries and available from Amazon and several other vendors.
Cost varies between countries/currencies and vendors (beyond my control as my publisher sets book prices), and I understand it may be out of budget for some.
If that's the case and/or you enjoyed reading the book in digital format, I'd appreciate it if you could please submit a request to your local library asking they consider adding a paperback copy of The Sweetheart Locket to their collection.
Having our books in libraries is a great help to authors as it enables us to reach new readers. In certain countries, authors also receive a small annual payment for library lending which is a nice income boost too.
If you haven't yet read The Sweetheart Locket, it's also available in eBook from all online vendors and audio (free with an Audible trial).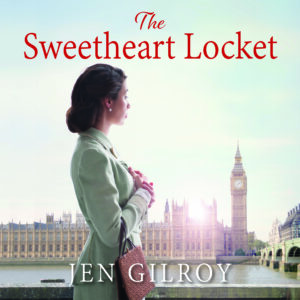 For UK booklovers, there's a separate library audio edition too featuring this new and evocative cover.
All my books are special to me, but because it was inspired by a nugget of my family's wartime history, The Sweetheart Locket has a unique place in my heart.
Writing it also reminded me the seemingly small choices each of us makes today can have repercussions far beyond our own lives.
Unlike my great-aunt who returned to Canada when war was declared in 1939, my historical heroine, Maggie, stays in England and her wartime life is filled with secrets, drama, espionage and love.
In 2019, Maggie's granddaughter, forty-something Willow, learns about her grandmother but, ultimately, finds herself and a new start too.
'Both women were strong and resilient and knew exactly what they wanted and went after it with gusto…The [dual] timeline is always a favorite but especially when it is done as well as this one is.' —Books, Writing and More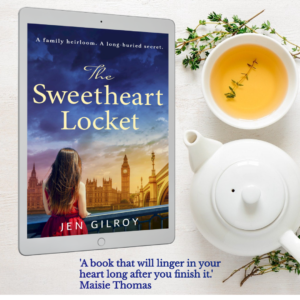 Our past shapes our present and our future because, and as Maggie reflects in The Sweetheart Locket, no matter what we face whether in the past or today:  
'Being brave [doesn't] mean you [aren't] afraid. You [do] what you [have] to despite the fear.'
Whatever your preferred book format, get a copy of The Sweetheart Locket here.