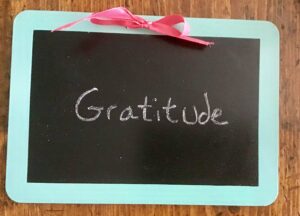 I'm currently dealing with several personal and professional challenges causing stress and worry.
So now more than ever, I'm digging into my metaphorical "coping toolbox" to find joy, practice self-care and remind myself to be grateful for the little things.
Smelling and hearing spring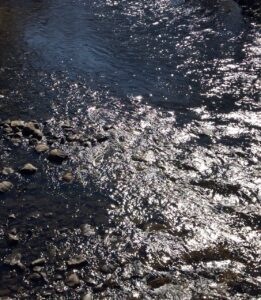 Although there's still lots of snow in my world, this week I sensed the first glorious signs of spring.
Sunlight sparkled on ice-free water in the creek.
The air had a new freshness as if throwing off winter's heaviness.
And for the first time since the Canada Geese flew to warmer climes last autumn, I heard birdsong.
Small kindnesses
From a helpful and cheery staff member in a store, to a post office customer opening a door when I struggled to manage a stack of mail and rambunctious Floppy Ears, small kindness are everywhere.
When I arrived at my ballet class last Saturday, I discovered I'd lost an earring. While not a precious keepsake, it was still annoying and after class everyone searched to help me try to find it.
I later found the earring at home but that caring and concern, including from several people I don't know well, meant so much.
And not least, after being gifted a beautiful lamp via my community's "give and buy nothing group," the previous owner delivered it to me since I "don't live far away." I'd have happily picked it up at her home but in addition to a lovely and generous gift, that extra bit of kindness truly made my day.
A happy surprise
This week, almost three months after the 2022 holiday season, I received a long-delayed Christmas present.
Tech Guy gave me a print subscription to Chatelaine, a Canadian women's magazine I enjoy.
Owing to various delays, the first issue didn't arrive in the mailbox until this week. It was perfect timing, though, as his wonderful gift gave me a positive boost on a day I needed one.
Simple joys
A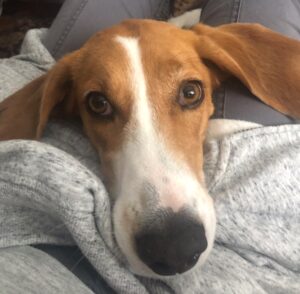 s she often does, sweet Floppy Ears also reminded me of the importance of little things.
And from the pleasure of a cozy blanket to loving canine cuddles, the excitement of spotting a squirrel, having fun in snowdrifts and more, Miss FE's life is all about the "little things."
It truly is things like these that matter, and I'm grateful for all of them and more.
I hope you find your own "little things" to celebrate and bring joy.