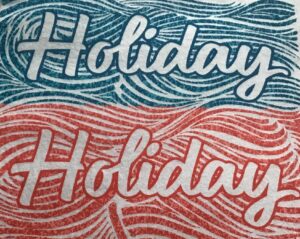 In the last few weeks, "Summer Holiday" by Cliff Richard and The Shadows (first released in 1963 with the British film of the same name) has been on my mind. With a catchy tune and fun, uplifting lyrics, it's an ode to taking a summer break away from the regular routine.
After almost eighteen months of pandemic, I suspect all of us are in need of a holiday and not only during the summer. Yet, with changing travel guidance, some borders still closed and different regulations in different countries, holiday choices remain limited.
Later this month, Tech Guy, English Rose and I are spending a week at the same place we did last year, a cottage by a lake near the Algonquin Park wilderness in Ontario, Canada.
While I remember with longing our more far-flung vacations, staying only three hours from home brings different and no less important joys.
Rest
Before the pandemic, even on vacation I was busy. There was always a museum to see, a route to plan or something to "do." As a result, I often forgot to rest and simply "be."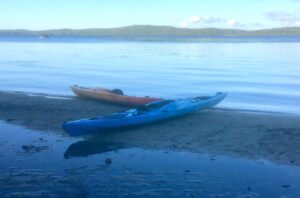 At a lakeside cottage, life has a different rhythm.
The biggest decisions of the day are when to take the kayaks out, go for a swim, wander into town for ice cream, build a campfire or play a board game.
At night, I sleep better and even when I'm awake, I'm also at rest.
Relaxation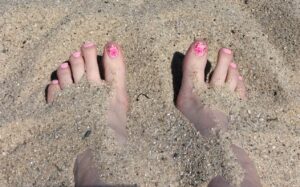 By resting more, I'm more relaxed. My usual "go mode" is set to "stop" interspersed with "slow."
I notice things I wouldn't ordinarily. Ducks paddling on the lake, grains of sand between my toes, and the glow of a campfire ready to roast marshmallows.
 Rejuvenation
I arrive at the cottage in list-making mode, tired from the flurry of packing and sure we've forgotten something crucial. However, by the week's end, the only lists I've made are for groceries.
I feel lighter and easier in myself and ready to tackle the world again.
No writing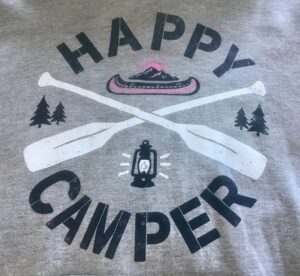 While I used to work on holiday, getting up earlier than my family to fit in my daily word count, for the past two years I've left my laptop at home.
In a place with limited Internet access, that's a practical choice but it's also important for my well-being. With no writing, social media or anything else work-related, I read for pleasure and think without the "noise" of the working world.
I hope you're able to enjoy a "summer holiday" of your own. For inspiration, check out Cliff Richard's original song here.