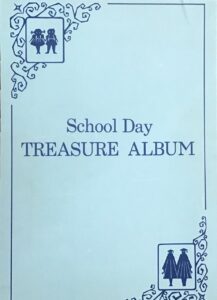 I've never been to a school reunion, am only still in contact with one high school friend and, until recently, my school days were firmly in my rear-view mirror.
However, several weeks ago when going through an album of school mementos, I found old report cards and a yearbook from when I was nine.
And as I sat on my bedroom floor, over a thousand miles away from the small school I attended from Kindergarten (Reception) to Grade Four, memories came flooding back of teachers, people and classrooms long forgotten.
At nine and in Fourth Grade, the yearbook entry described me as being "very interested in reading—a real bookworm"—something that could as easily be said about me now as then.
As a curious writer, I wondered if any of my long-ago classmates were similar as adults to who they were back then. Thanks to Google, more than half of those twenty-six students were easy to find.
The boy who liked "operating his train set" and building models is today an urban transportation planner. The sports fan's Twitter bio references favourite teams, although he now mentions being a season-ticket holder. And the math whizz is a senior executive in accounting and finance.
The girl who wanted to be a swimming champion didn't realize that dream but nevertheless competed at a high level. And the classmate whose yearbook entry said he "likes the outdoors" is now a small-business owner who promotes that same ethos on his company's website.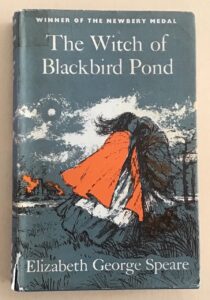 The wonderful librarian who introduced me to still-favourite books like The Witch of Blackbird Pond was quoted as saying that "authors are budding in all the classrooms."
While at the time that might have been wishful thinking, it's turned out to be surprisingly apt.
Today, myself included, there are three published authors from my Grade Four class alone, spanning fiction and non-fiction, as well as scripts for screen and stage and articles for national and international magazines.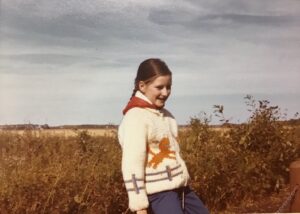 And while I've come a long way from that nine-year-old girl, and the school I once attended has been closed for many years, it was there that I consciously became a storyteller with a teacher noting in my report card:
"She is learning to spell the words she needs to express her ideas in written form… [and her] stories are improving steadily as she makes good use of sentence structure and descriptive wording."
As for mathematics?
That same report said I "seem[ed] to have difficulty when something different or unusual is presented—geometry, estimation, large numbers, etc."
Although mathematics continues to be a challenge, luckily I married an expert. For almost twenty-five years, Tech Guy has been "on call" when anything "different or unusual" is presented and I'm grateful, although never more so than this year when English Rose has studied physics, as well as calculus, vectors and advanced functions!