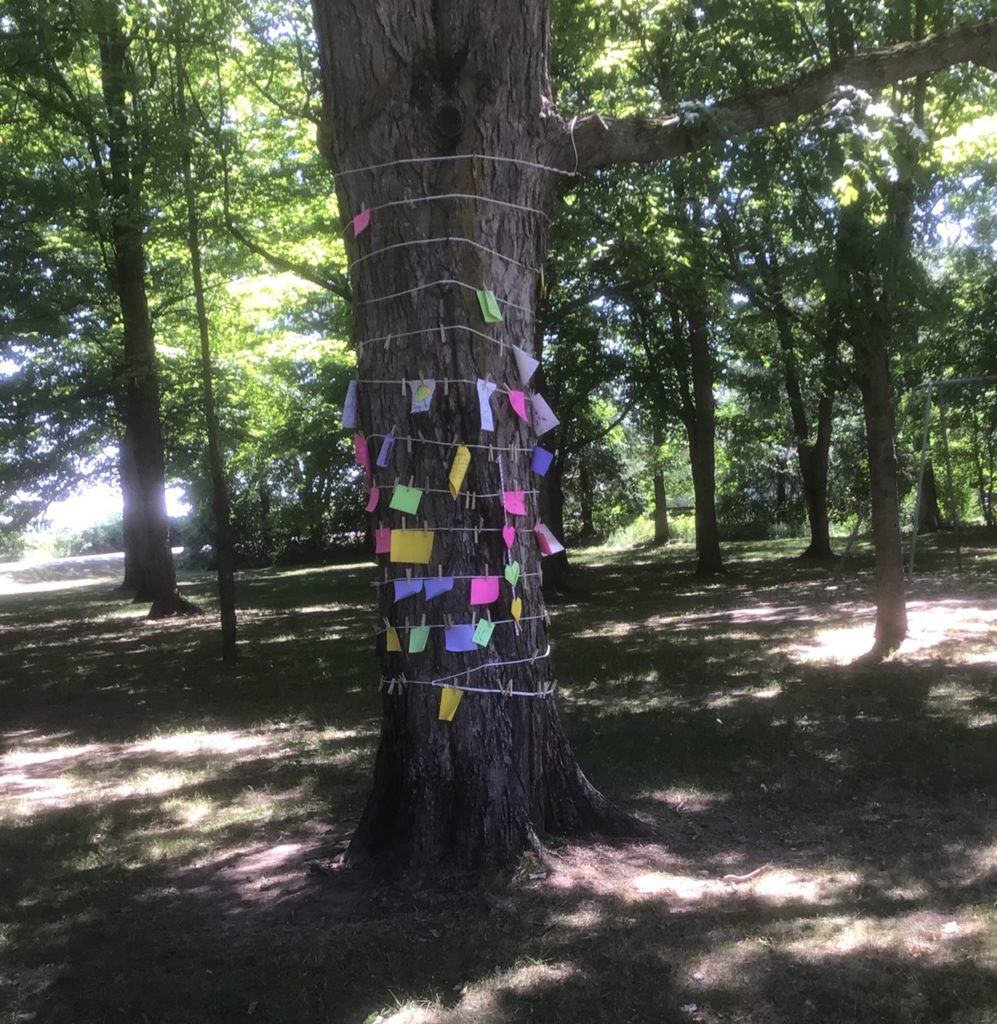 "There's a wishing tree in Irish Falls. The bits of paper tied to its gnarled branches hold the hopes and dreams of everyone in town…"
That's from the blurb for my most recent book, The Wishing Tree in Irish Falls, a story about wishes come true, even for those who have given up on wishes.
Halfway through 2020, most of us are emotionally bruised and battered by current events so it's not surprising more communities are drawing on the tradition of wishing trees for a bit of comfort, encouragement and inspiration.
From the end of June until July 4, a village a few miles from where I live also had a wishing tree, and that stalwart maple in a local park was defined as a "project of hope" to lift hearts and minds at this challenging time.
When I visited, I was touched by what people wished for—and also what they didn't.  
The pragmatic
From the child who, in crooked upper case letters in red crayon, wished for a "dog and pet fish" to the one who wanted "more trucks and tractors to play with," some of the wishes were for things that, in a world that often seems out of control, were specific and, depending on parental approval, achievable.
The poignant
Other wishes, though, were more poignant.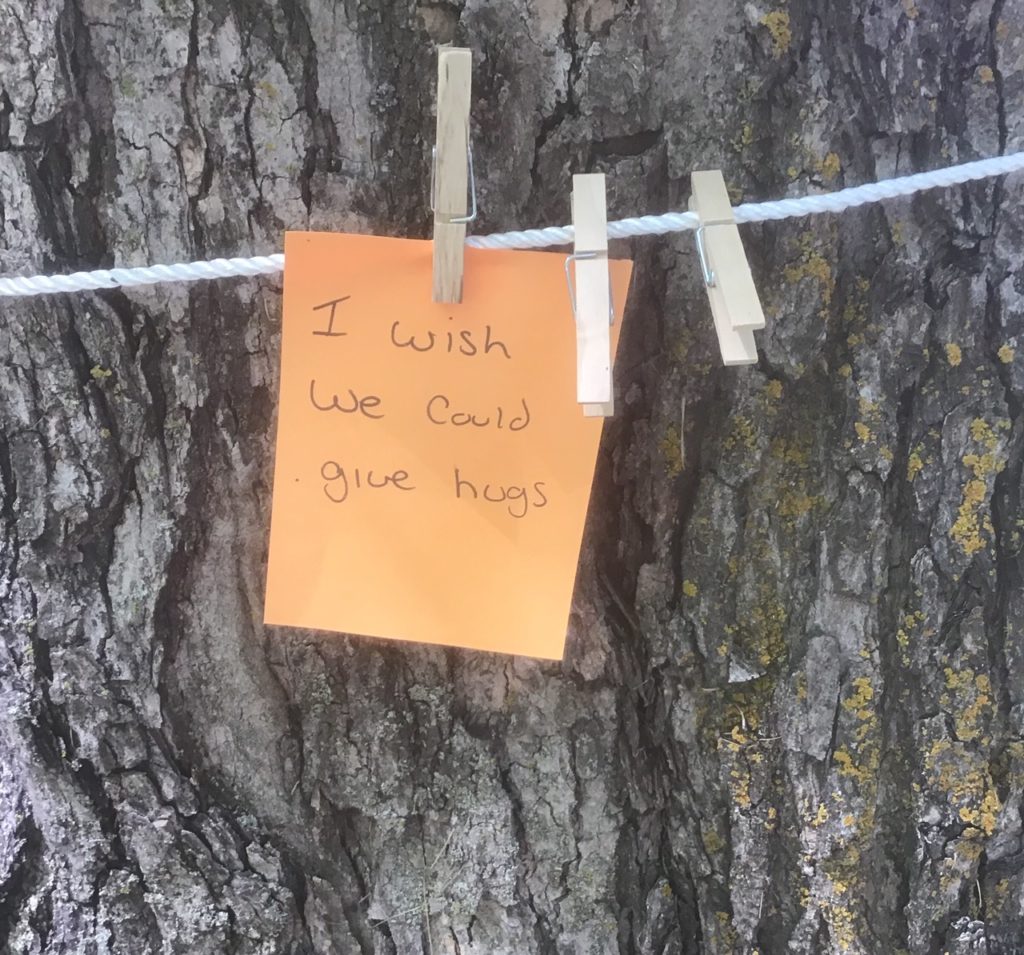 To visit grandchildren in another part of Canada, to go back to "real church," and the one that broke a little piece of my heart.
"I wish we could give hugs."
The pandemic
Numerous wishes focused on the Covid-19 pandemic from those who wanted it "all to go away," for "everything to go back to normal," and "to go back to school in the fall."
And then there were the big wishes
For world peace, a cure for cancer, a clean environment, and a simple but yet oh so difficult plea for everyone, everywhere, to get along, respect and listen to each other.
Wishing on a wishing tree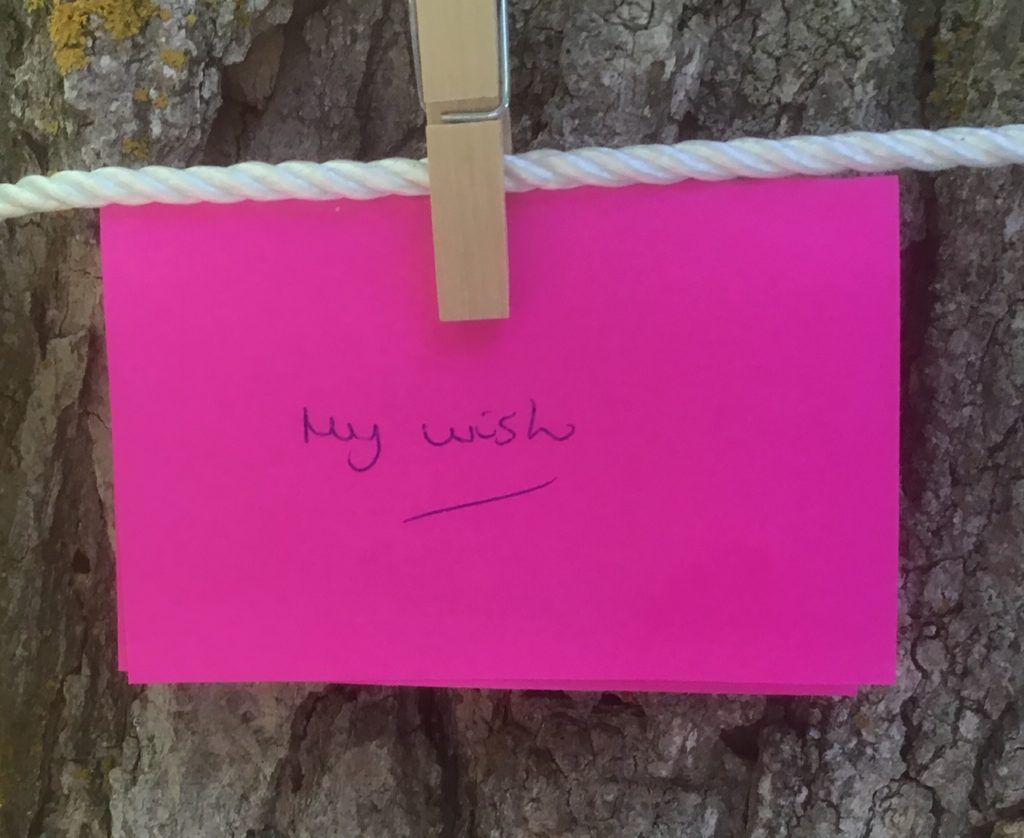 As I stood in front of that wishing tree and wrote a wish of my own (folding it over so as not to share it with the rest of my small-town world!), it was as if I'd tumbled into my fictional Irish Falls. 
And, as I do when reading feel-good fiction, I came away with not only renewed hope and encouragement, but also—particularly important at a time of many closed international borders—a connection to the wider world beyond my local area.
With the exception of the children wishing for toys, the majority of wishes were for intangible things—ones that shape and unite us as humans, the importance of which the pandemic has thrown into even sharper relief.
Like that anonymous wisher, I too want to be able to give hugs again, something I always took for granted but now miss so much.
And perhaps the sweetest wish of all and one that delights my romantic heart?
"I wish for a very long life with my sweetie."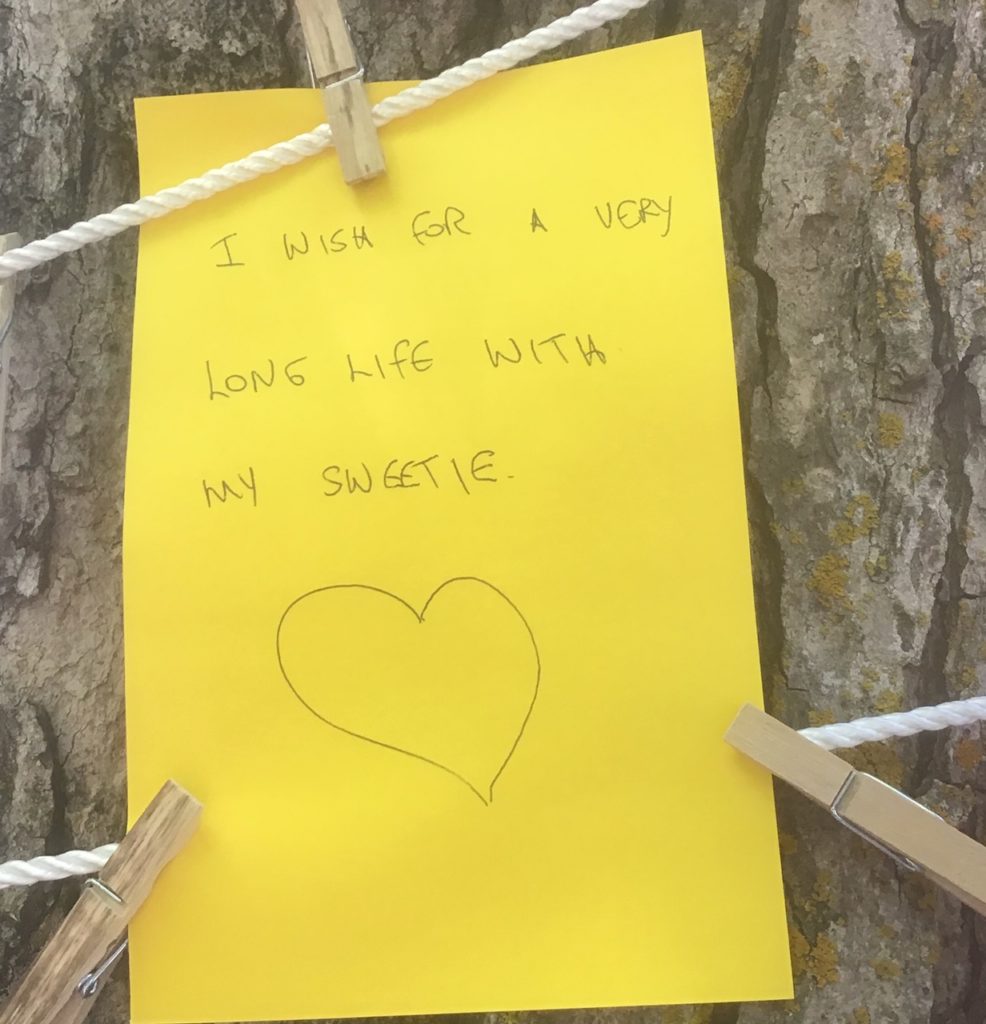 Stay safe everyone and I hope your wishes come true.
If you haven't yet read The Wishing Tree in Irish Falls, get it on Amazon here (free with Kindle Unlimited) or from the Book Depository, with free paperback shipping worldwide.
For US readers, the paperback is also available to order from Barnes & Noble.
Writing news—Calling book bloggers and reviewers
My next book, A Wish in Irish Falls (and sequel to The Wishing Tree in Irish Falls) will be out in late September and should be available for pre-order soon—with a cover reveal (I have cover love!) coming on my Facebook author page, and via my blog and newsletter. 
If you'd like to read an advance copy and post a review, please email me at jen@jengilroy.com and I'll add you to my review crew.
With more wishes, more baked goods, a small-town matchmaker, a rescue dog and a veterinarian with a hint of an Irish accent, I'm excited about sharing A Wish in Irish Falls with you.