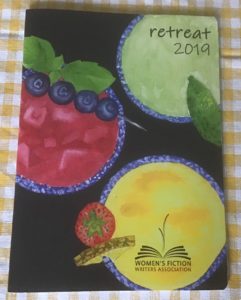 As many of you know, I was in Albuquerque, New Mexico last week attending my first Women's Fiction Writers Association (WFWA) retreat.
Held annually, it offers independent writing time, but also includes workshops, discussion and working groups, and social events to help writers foster new connections and community.
This year's retreat focused on the writing life and building community to encourage wellness and resiliency, not only in life but writing, too.
For those who don't live it, life as a writer often isn't well understood. A new acquaintance recently asked about my job and when I replied "author," he responded: "That's not work. It's play, isn't it?"
Like my fictional characters do in awkward situations, I pasted a fixed smile on my face and explained (like a polite Canadian!) that although it's my happy place, writing is indeed a job and involves many things besides actual writing.
I run a small business and although I hire other professionals to help with certain activities, I'm the CEO, as well as chief marketing and financial officers, social media director and more—at the same time as I create the end product, books, that are the focus of my business.
For those three days in Albuquerque, though, I was with my 'people,' other writers who understand not only the joys of the writing life (with a shared passion for telling the best possible stories), but also the pitfalls, frustrations, isolation, and emotional ups and downs that come with building and sustaining a writing career.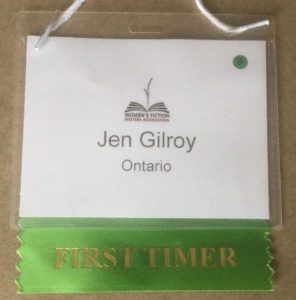 Although I gained helpful writing tips, tools, and insights (notably discussions about plotting and categorizing different sub-genres of women's fiction), far more valuable at this point in my career are the connections that extend my writing community.
It was special to spend time with Kelly Farmer, a friend and fellow finalist in Romance Writers of America's Golden Heart contest in 2015.
I also look forward to getting to know new friends like Mel Greenberg (she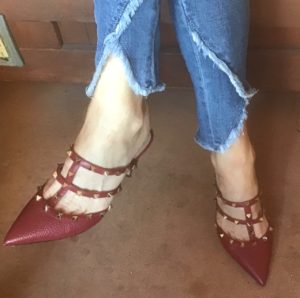 of the fabulous shoes if you follow my Facebook author page), and Texan Susan Arscott (who introduced me to Frito Pie, a southwestern U.S. specialty).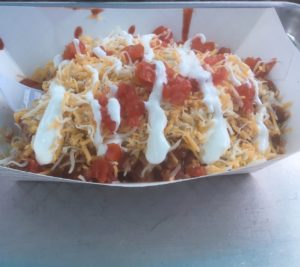 And amongst many others, I was happy to meet writers Sheila Athens, Kathryn Barrett, Barbara Conroy, Laura Drake and Ann Griffin in real life—friends whom I previously knew only on social media.
And whilst chatting with Barbara Claypole White (author of The Unfinished Garden, one of my favourite reads of the last few years), I discovered a shared connection that extends beyond writing to encompass England and parenting a son and daughter with invisible illnesses.
Guided by empathetic workshop leader, Nicole Blades, the retreat was a safe space for writers to talk openly together about challenges that come with different stages of the writing journey from beginner to seasoned professional.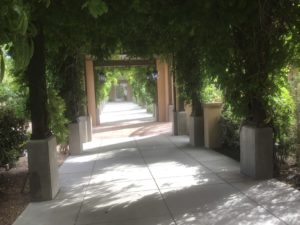 And from the rejection trenches (and rejection doesn't stop once you're published), through to writing sensitive diverse stories, the retreat focused on building community, connections, and shared understanding.
At all stages of a career, writers need other writers—peers to share with, mentors to learn from, and newbies to help. Thanks to this retreat, I have new inspiration and a new community to draw on in the days and months ahead.
And when self-doubt strikes, I'll also remember Barbara O'Neal's keynote speech filled with encouragement, wisdom and reaching for the tissues moments, too.
With flight connections via Washington, DC, Denver, Los Angeles, and Toronto, I crisscrossed the vast North American continent on this trip, losing count of the number of U.S. states I traversed.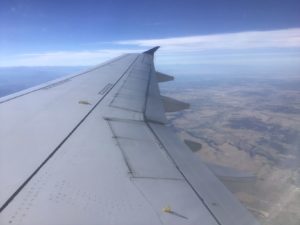 Yet, and to paraphrase a familiar saying, miles aren't the only or best way to measure a journey.
As I soared high across the southwestern desert, veered out above the Pacific Ocean to circle back along Southern California's golden beaches, and flew over mountains and plains, lakes and rivers, and small towns and big cities, I measure my journey in terms of changes in how I see myself and my writing life.
And now in my small-town Rideau Valley home, alone behind my computer once again, new friends and a new community are only a mouse click (or screen tap) away.
Writing news…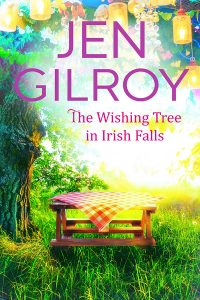 My new book, The Wishing Tree in Irish Falls, is out next week. It's set in a small town in New York state's Adirondack mountains where two people who've given up on wishes learn that sometimes happily ever after is only a wish away. 
Make sure you're signed up to my newsletter and following me on social media for behind the scenes book news, giveaways and more.
I'm also on a virtual tour with Suzy Approved Book Tours throughout October and November—see the schedule here.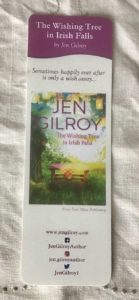 Along with e-copies of the book, I'll be giving away some of these gorgeous bookmarks (signed) made by Chris Chinkiwsky of Coba Studios and Print Shop.
Although my writing community is global, I like shopping local and not only is Chris a talented and visionary graphic designer, he's helpful, professional, and easy to work with—a true star!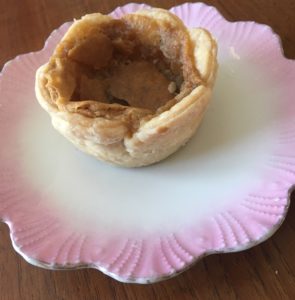 Not least, his studio is near Nana B's Bakery, the small-town bakery that helped inspire the fictional Quinn's Bakery in Irish Falls—and whose award-winning butter tarts I celebrate in my story.