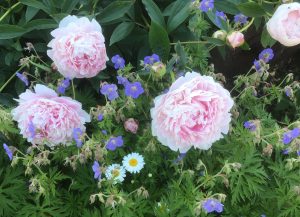 English Rose wrote her last exam this week so is now off school until September.
My weekly ballet class and choir practice are on hiatus for the summer, and my neighbor's peonies are blooming in pink profusion.
And ever so slightly, my family's usual routine has shifted into a slower, summertime mode.
For me, summer is also a time to refill my creative well, and I'm making a concerted effort in the next few months to do things that will rejuvenate me as both a person and writer.
Stop and breathe
Like most of us, my life is busy and often seems bounded by an ever-growing to-do list.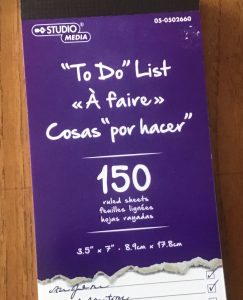 I'm currently working on four books at different stages—including proofreading the galleys for my October release, The Wishing Tree in Irish Falls.
Along with my writing work and, as many of you know, I'm also the primary caregiver for a teen with several chronic medical conditions and hence complex needs.
In recent weeks, English Rose has had more medical appointments than usual and many days have been a blur of driving here and there, with writing in short bursts snatched in bits of time as 'life happened' around me.
As such, I'm currently making a conscious effort to focus on one task at a time (easier said than done for an habitual multi-tasker like me), be present in the moment, and to stop, breathe, and smell those seasonal peonies.
I might even rip up all but one of the four 'to-do' lists currently on my desk and reprioritize. Not everything needs to be done immediately and some things don't need to be done at all—at least not by me!
Places and people
After a long, cold winter and late, chilly spring in the Rideau Valley, I've had what I now recognize as a dose of cabin fever. Although I love my cozy home and small-town life, being confined to both for months on end is a recipe for an unhappy Jen.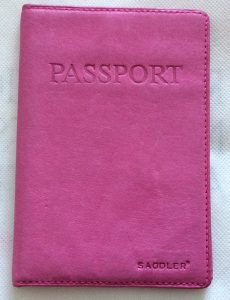 The remedy? A summer and early autumn of travel starting with a trip to the UK next week.
As well as visiting a friend by the sea in Wales, and attending the annual conference of the Romantic Novelists' Association (RNA) in northern England, Tech Guy, English Rose, and I will have a much-needed family holiday in one of my happy places, the beautiful North Norfolk coast.
I'm also looking forward to several days on my own in London for some book-related research and gallery and theatre visits.
Exploring new places (and revisiting old favourites), and reconnecting with friends I don't often see re-energizes me in life and writing.
Reading
This summer, I'm ditching books I think I 'should' read (that tome on the business of writing has been shelved, virtually, until September) and focusing instead on reading that brings my soul joy.
I'm delving into historical fiction, some young adult titles, and reading through the backlists of several new-to-me and now favorite authors.
Reading is my part of my 'job' as an author, but over the next few months I plan to read for fun—and whatever I learn about writing craft or business will be a bonus, not an end in itself.
Tackling projects that stress me
Although it might seem counter-productive at a time of rest to intentionally choose to tackle stressful tasks, the more I procrastinate doing something unpleasant, the worse I feel.
So, when weather means I can't be outside this summer, I'm streamlining parts of my life inside—and from clearing out a closet (yay for finding clothes I want to wear when I want to wear them), to tidying a messy drawer, and removing unused items from an overflowing kitchen cupboard—I'm giving myself metaphorical breathing space and, correspondingly, less day-to-day irritation.
While I'm not going full-on Marie Kondo, or culling my cherished book collection, if my house is lighter and more organized, I'm lighter in myself, too.
Time to be
Whether with my family, friends, or in solitude, I'm giving myself 'time to be' this summer in ways I don't often do.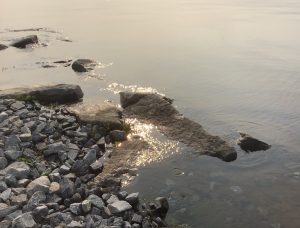 Each day, and in activities large and small, I'm looking for things that inspire, energize, and rejuvenate me.
So by early September, my creative well should be primed for the fall and winter ahead—and having worked a bit less, I'll be ready to 'work smarter' with new ideas, energy, and focus to tackle both writing and family life.
Temporary blog hiatus…
As part of 'refilling my well' and because I'll be travelling over the next month, I'm also taking a short break from regular blogging.
Look for a new post from me in late July and, in the meantime, savour your own summertime joys over these next few weeks.
And be sure to follow my Facebook author page (where I usually post daily) to share in my life and summer travels.