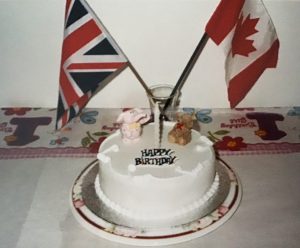 English Rose celebrated her fifteenth birthday earlier this month. Although it seems like yesterday she marked that milestone first birthday, my 'baby girl' is becoming a young woman and, more and more, I glimpse the person who will soon be not only my daughter but also a friend.
This week, during one of our bedtime talks, I mentioned I didn't know what to write for this blog post. "Why not share what you've learned from me?" she asked with a self-deprecating grin.
And so, this post was born. For the record, we also talked about what she's learned from me, but that learning was far less interesting, especially because I seem to have a preoccupation with laundry!
Embrace your inner messiness 
When English Rose was a toddler, I was working (almost) full-time, and she spent weekdays at a nursery (daycare) near our English home.
Each morning, I'd drop her off for a day of fun with other children her age. And when I picked her up again, I was excited to share in her adventures, most of which were still visible on her person.
Whilst other little girls reached the end of the day in almost the same 'bandbox fresh' condition in which they started, not my daughter.
The contents of the nursery sandbox usually came home in her shoes, and her clothes were a canvas upon which she expressed her creativity with paints, Play-Doh and more.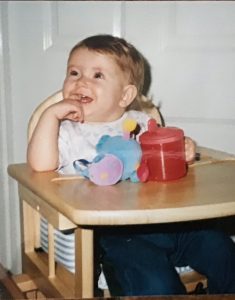 Despite bibs, she routinely 'wore' her lunch and tea and, on one occasion got a sticky combination of Marmite and baked beans in her hair—resulting in my having to cut out a chunk of hair on one side of her head leaving her with a temporary bare patch.
Yet, unlike her tidier and less active friends, she was happily savouring life in big juicy gulps—a lesson I needed to learn in those rushed days of juggling early motherhood with a demanding job and stressful workplace culture.
Keep an open mind and reach out to others
If English Rose had a word to live by, it would be kindness.
In reaching out to others—often those who are marginalized or excluded in a particular situation—she's taught me about empathy and to look at the world (and current teenage fashion!) in new ways.
Quick to help, comfort, teach by example and forgive, she wants to make the world a better place, one person and one small act of kindness at a time.
Face your fears and smile
Unlike her best friend for whom the world has always been a stage, English Rose is happier in a quieter, supporting role. 
When she was three, the prospect of playing a cow in a Christmas pantomime (a type of British theatre), gave her numerous disturbed nights. And in her reception (kindergarten) play, she was delighted to be in the last row on the backstage side because, as she put it, she could "escape" if it all got too much.
Yet, no matter how frightened she might be inside, she's always faced life's challenges with a smile, even when in more recent years those challenges have been far scarier than donning a cow costume in front of admiring parents.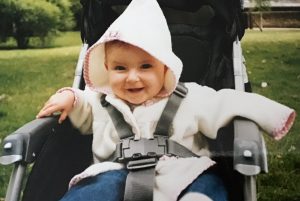 Live each day to the fullest
In the past two years since she was diagnosed with a painful chronic illness, and now as she undergoes further tests for new symptoms for which there are not yet answers, English Rose's life has become a round of medical appointments and corresponding emotional roller-coaster—all in parallel with the usual teenage angst.
In these circumstances, it would be easy for her to feel sorry for herself and ask "why me?"
Yet, while there are days when she's angry and sad, those times are rare. Instead, she keeps going, determined to make the best of what she has on a journey none of us ever wanted to be on, and live life with hope and as fully as she can.
My daughter is…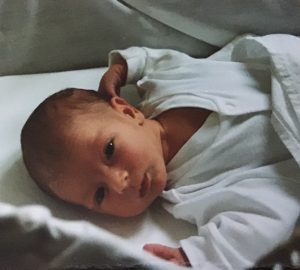 On that hot September morning more than fifteen years ago when English Rose came into my life, I knew my world would never be the same.
What I didn't know then was how much better it would be—or how as I taught her (and it now stops me in my tracks when I hear my words coming out of her mouth), she'd also teach me.
As I said in the dedication to my second book, Summer on Firefly Lake, I'm so lucky to be her mum. 
English Rose is the biggest gift I've ever received, and I'm grateful for her, and the joy and inspiration she brings to my life, each and every day.
Now if she could only remember to put her dirty laundry in the basket…