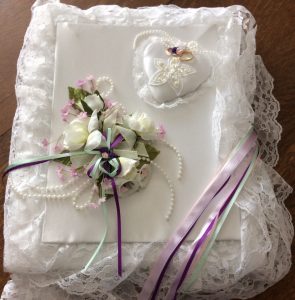 In romantic fiction, happy endings are a given. However, one of the reasons I enjoy writing (and reading) epilogues, as well as books in a series, is because I can dip into the lives of characters after the main story ends and they're living their happy ever after (HEA).
In the book I'm currently writing, the heroine's mother gives her advice about love and marriage. As such, I've thought about some of the motherly (and grandmotherly) advice I've received—words of wisdom that still impact my life and, sometimes, also make their way into my fiction.
Don't worry about the wedding, worry about the marriage
Marriage is hard work but thanks to that work, I've learned lessons about myself, as well as the man I married.
While I'll never be the most patient person, I've learned to be more flexible and compromise for the greater good.
I've also learned about teamwork, although with Tech Guy that doesn't extend to sharing a closet, a suitcase, or taking ballroom dancing lessons together. Compromise only goes so far and I have my limits—and he knows them! 
Choose a man who will wear well in the wash
Like fast fashion, flashy men come and go, but for durability and longevity, the man who is good husband material is like a piece of classic tailoring—suitable for all life seasons and able to withstand even the strongest storms.
Tech Guy was my rock through a difficult pregnancy with English Rose, the deaths of both my parents, work crises large and small and, for an endless fifteen months, an unexpected long-distance marriage. He's also my strength and comfort in helping English Rose cope with a debilitating (and currently incurable) chronic medical condition.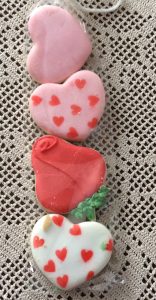 There's a bit of his stability and goodness in every hero I write, and through storms that would have felled many lesser men, he hasn't wavered.
Like Sean Carmichael, the hero of my first book, The Cottage at Firefly Lake, my Tech Guy "has broad shoulders, and there's no shame in leaning on those shoulders" when I need to.
You catch more flies with honey than vinegar
Kind words reinforce a loving bond; harsh words weaken it.
While Tech Guy isn't the best or most voluble communicator, I know he always means well. And just as he tries to find the best in me, I seek the best in him even under trying circumstances—such as his reluctance to ask for directions.  
Like all couples, we disagree (and if he ever remembers to tuck his chair back under a table after a meal it will be a minor miracle), but we also don't go to bed angry with each other.
Hope for the best, but prepare for the worst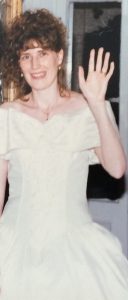 After the wedding cake is eaten, the dress packed away, and photos tucked in an album, real life, with its twists, turns and potholes beckons.
As my mother often said, "it's good we can't see what lies ahead." Life and sometimes tragedy happen, and few couples will celebrate fifty-six years of marriage as two members of my church community did several weeks ago.
Yet, no matter what the future brings, I'm blessed to have Tech Guy by my side. And on 13 May, we'll mark the twenty-third anniversary of our engagement, the beginning of our own HEA journey.
At a hospital appointment several months ago, I watched as an elderly man gently pushed his frail, grey-haired wife in a wheelchair. Seeing those two together, still very much in love, reminded me of what I hope for in my own life.
Not a romance novel, but lifelong love, trust, respect, and devotion—the happiest HEA of all.