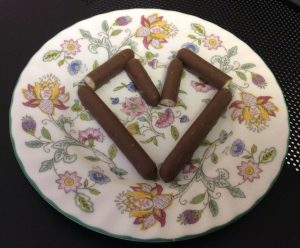 Since February is the month of love, it's a chance to celebrate a few of my favourite things and remind myself to be grateful for blessings big and small. 
1. My family

Tech Guy buys me chocolate "just because." And when I'm on deadline, English Rose makes sure I remember to eat.
In these and so many other ways, my family is my strength, compass and refuge. 
2. Floppy Ears
My furry child gives me unconditional love, makes me laugh and is always there when I need a cuddle. 
3. Female friendship

My female friends support and nurture me in life and writing. 
4. My small-town life

For deep roots and a strong sense of community.
5. Ice cream 

Because sweet treats make life better.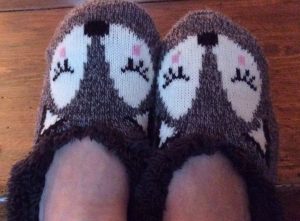 6. Shoes (and slippers)

With fabulous footwear, life is more fun. 
7. Music

Because making and listening to music makes my soul happy. 
8. Reading

For comfort, inspiration and joy.
9. Writing
Learning and growing my craft to tell the stories of my heart. 
10. You, my readers.
And connecting with you virtually and in person. 
Wishing you love and joy in February and all year through!