Now that the holidays are over, and it's time to look ahead to the New Year, I've decided to devote this first blog of 2018 to resolutions—not just mine, but also those of three good friends  from across The Pond. Tara Greaves, Kate Field and Susanna Bavin are all fellow-writers, but the resolutions we've made are to do with our lives in general.
My friends are a great support to me in life, as well as writing, and their resolutions have given me inspiration and food for thought—as I hope they do for you as well.
Tara Greaves is a freelance journalist whose "After The Rain" website covers lifestyle, books and writing.
If you're planning a UK holiday, including going to the Norfolk area (one of my favourite parts of the country), "After The Rain" also has a useful section about things to do and places to visit.
 Tara says:
'In 2018, I'm going to try and embrace one of my favourite quotes and 'start each day with a grateful heart.' I have so much to be thankful for but it can get a bit lost in everyday life so I'm going to make a point of thinking about it first thing in the morning (and maybe last thing at night)."
If you're a regular visitor to my blog, you may already have met Kate Field when she joined me for one of my "Meet Me At The Diner" interviews. Kate is the author of the The Magic of Ramblings and The Truth About You, Me and Us, both of which I loved reading.
Kate says:
"For the first time in many years, I'm entering a new year without any major plans. I don't have a book due to be published, or a writing deadline to meet; I don't have any holidays booked or dates in the diary. It's unsettling in some ways, but also an opportunity. My resolution is to make the most of each day as it comes, not waste time regretting the past or anticipating the future."
"On a practical note, I want to walk more this year. I spent too much time indoors in 2017 and so in 2018 I'm determined to don my walking boots and enjoy the beautiful Lancashire countryside whenever I can. Housework can wait!"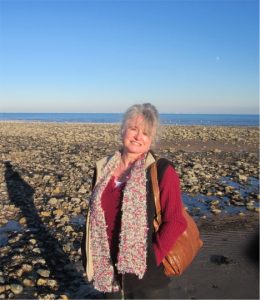 Susanna Bavin is another writer-friend who has also appeared on my blog. Her debut novel, The Deserter's Daughter, was published last summer and, along with Kate's books, was one of my favourite reads in 2017.
Susanna says:
"I'm with Kate on this—I definitely want to get out and about more this year. I live in North Wales, which is a beautiful part of the world, and after spending practically the whole of January to July last year indoors writing my next book, I'm looking forward to going for lots of walks. North Wales has a wonderful mixture of countryside, mountains and seaside, all within a stone's throw of one another and the air is gloriously fresh and invigorating. I count myself lucky to live here."
And now me:
As some of you know, I choose a word to guide me each year and my word for 2018 is "courage."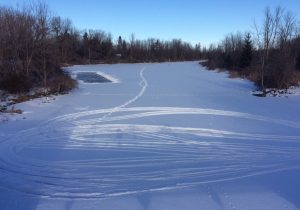 This year, I've resolved to face life's challenges by consciously practising living courageously—not in a risk-taking sense but in terms of emotional growth and well-being.
I want to keep learning, embrace new opportunities and continue to move forward even when I'm fearful.
And like Tara, I've also drawn inspiration from a favourite quote, this one by C.S. Lewis: 
"There are far better things ahead than we leave behind."
On a lighter note, I'm with Kate that "housework can wait" and with both she and Susanna on the need to walk more!
Wishing you happy times in 2018 and good friends to share your path. Do you make New Year's resolutions?