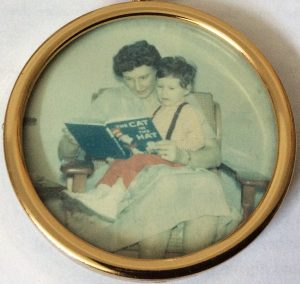 Long before I became an author, I was, and still am, an avid reader. Since early childhood, reading has been a huge part of my life—so much so that I'm always perplexed when asked how I find time to "fit" reading in.
How could I not fit it in? Reading is almost as fundamental to me as breathing, eating and sleeping and, especially during life's darker moments, delving into the pages of a favourite book is my go-to comfort blanket and feel-good remedy.
So, at this time of year when the nights are drawing in, and I'm curled up in a comfy chair with a mug of cocoa and good book, here's to the reading life and some highlights from mine. 
My favourite childhood book…
Is actually a trilogy, the Emily books by Canadian author L.M. Montgomery. Although less well known than Anne of Green Gables, Emily is a young girl who wants to be a published author, and the series traces her writing journey from childhood to early adulthood.
As a child and young adult, I didn't know any writers. Reading Emily of New Moon, Emily Climbs and Emily's Quest nurtured my dream of achieving publication—one that never died despite many years and career detours along the way.
The first book that made me cry…
As a tween, I sobbed over my grandmother's copy of Louisa May Alcott's Little Women. Beth March's illness and death were heartbreaking because I cared about the March family almost as if they were my family. 
The first book that scared me…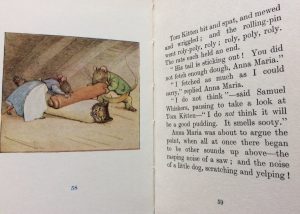 The Tale of Samuel Whiskers, or The Roly-Poly Pudding by Beatrix Potter.
Mischievous Tom Kitten being rolled up in dough by the evil rats, Samuel Whiskers and Anna Maria, gave me nightmares for weeks—and left me with a distaste for that classic British pudding, the jam roly-poly, that persists today.
Literary pilgrimages…
My favourite holiday is one that includes a visit to at least one place associated with a book or author to "see" it through a fictional lens. 
In England, I lived near Jane Austen's home at Chawton, while the Georgian heritage in Bath that Austen depicted so beautifully in her novels was only a day trip away. I also travelled to the English Lake District to follow in the steps of Wordsworth and other Romantic poets and, despite the lingering terror of Samuel Whiskers, explore the places that inspired Beatrix Potter's tales.
In the US, I've made pilgrimages to sites associated with Laura Ingalls Wilder's Little House stories (more childhood favourites) and, at home in Canada, have visited L.M. Montgomery's Prince Edward Island.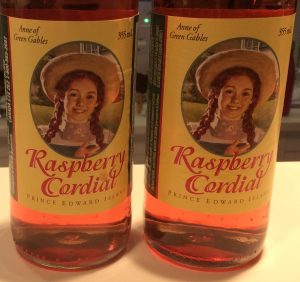 And, of course, book boyfriends…
Although I've been happily married for over twenty years, there's always been  something special about book heroes.
From Gilbert Blythe to Captain Wentworth, Rhett Butler to Jamie Fraser (and a host of others), fictional men have made me sigh, smile, swoon and (on occasion) seethe because when it comes to the world of the imagination, I'm an unrepentant serial dater.
Not only do I fall in love with the hero of each book I write, but as I delve into each new title on my to-be-read list, book boyfriends parade through my life in quick succession.
Happily, I'm not alone in my fondness for fictional men. A cursory scan of Goodreads reveals that from "men who define the word love," to "nice heroes," and "book boyfriends I wish were real," readers everywhere create lists of what they like (and don't) in guys between book covers.
So, happy reading, friends, in a comfy chair with a favourite book and beverage of your own!  
"Books are the plane, and the train, and the road. They are the destination, and the journey. They are home." – Anna Quindlen, How Reading Changed My Life