The leaves on the maple trees are changing from green to red, yellow, and orange here in the Rideau Valley, and as another summer transitions to autumn, endings and new beginnings are much on my mind.
English Rose started high school this week, a major life milestone for her and me as well. In what seems like a blink of an eye, my bouncy little girl, who went off to her first day of school so proud of her new uniform, has grown into a thoughtful and compassionate teen.
With her elementary days behind her, a fresh path is opening in front of her with new teachers, classes and friends. Even her old friends look much bigger and more confident, as if the few months of summer vacation resulted in growth spurts both inside and out.
In these first few days of high school, English Rose has discovered a new world in both academics and life.
In English, she'll read To Kill a Mockingbird—a book that's "so old" I read it in high school, too!
In geography, she'll develop her knowledge of Canada's peoples and landscapes, beginning with the Great Lakes. As I was reminded yesterday, Lake Michigan is indeed the only Great Lake entirely in the USA.
And thanks to a hallway collision between lessons, she's learned to steer clear of upperclassmen, many of whom already boast the weight and height of the NHL ice hockey players some aspire to be.
Much as for English Rose, this summer-autumn transition has brought me some "endings" of my own.
I finished the third book in my Firefly Lake series, Back Home at Firefly Lake, out in December. It's a winter book with a holiday feel and available for pre-order from all the major retailers. 
The second book, Summer on Firefly Lake, which came out at the end of July, has been well received, earning a Barnes & Noble Bookseller pick for August, as well as a Fresh Fiction Box Not to Miss, Selection, September 2017 award. I continue to be so grateful to all the readers and booksellers who have taken Firefly Lake into their hearts and onto their shelves.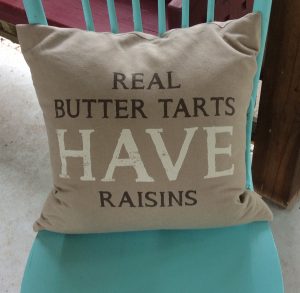 Along with endings, though, I've also had some new beginnings. I've just finished a new book, the first in a new series, and it's been great fun getting to know a new setting and characters. Since the heroine works in her family's bakery, sampling of baked treats was a summertime must. 
I'm also writing proposals for several other books and novellas, digging into my "inspiration folder" for visual stimulus. 
Even though it's many years since I returned to a classroom, September has always been my favorite time of year.
The crisp new school supplies in stores bring a sense of limitless possibilities. And the whiff of a fresh box of crayons takes me to one of my happy places, and the feeling that the world is there to discover, one brilliant colour at a time.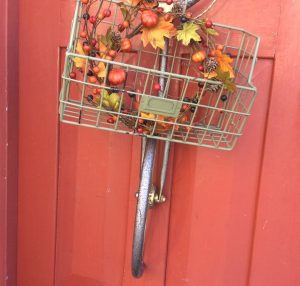 So, as I dust off the slow cooker and search out recipes for hearty soups and stews, walk Floppy Ears in the cool stillness of autumn mornings, and cocoon into the cozy warmth of my English cardigans beside the fireplace, it's the time of year when I'm also refilling my creative well.
Happy September, friends. May this "season of mists and mellow fruitfulness" (as the English Romantic poet John Keats described it in "To Autumn") bring you happy new beginnings of your own.