One of the many wonderful things about being a published author is having the support of a team of people who help me become a better writer.
In the past week, I've worked on agent's edits for my third book, Back Home at Firefly Lake (March 2018), and copyeditor's queries for the second book, Summer on Firefly Lake (July 25, 2017). Once again, I'm grateful for the often unsung publishing professionals who work with authors to make the reader experience the best it can be.
In Back Home at Firefly Lake, my agent pointed out that there were four blond characters in the first two pages. More popped up as the story progressed. Since the book is set in Vermont, it's unlikely there would be that many blonds in one small New England town. Back to the editing cave I went with the editorial equivalent of hair dye.
Even though I supposedly write in US English, my agent also picked up multiple instances of British usage. In addition, there were several occasions where characters were standing without having first arisen from where they were sitting, as well as a building with an architecturally suspect staircase.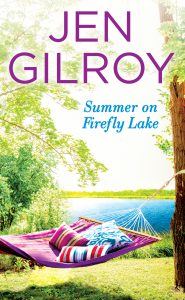 In Summer on Firefly Lake, most of these problems, including a dog that magically appeared in a character's arms without ever having been introduced into the scene, had been resolved in previous drafts. At copyedit stage, though, I'm always reminded of my erratic comma use and unfortunate devotion to sentence fragments. There was also a character wearing a "vest top" and doing the "weekly shop" —more vestiges of my beloved British English.
As an author, I put bits of myself into everything I write. While my life experience shapes my characters and their stories, it also influences how I construct sentences and the individual words I use. And, like all writers, when I get too close to a manuscript, I don't see the often-funny inconsistencies so evident to those reading it for the first time.
As for those blond characters? I'm a brunette who always hankered after fair hair.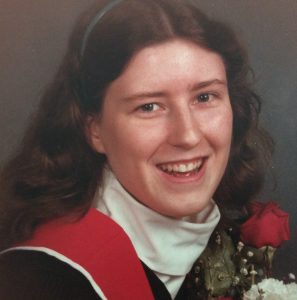 When I was a teen, I tried lemon juice, sunshine and every product then advertised in Seventeen magazine in attempts to lighten my dark locks. Several years later, I went for salon highlights that on one occasion turned my hair orange instead of the promised "sun-kissed" look.
Now in middle age, I thought I was resigned to my brown-haired fate, more concerned with covering grey than chasing my inner blond. However, the subliminal truth was in my fiction all along.
Since it's unlikely I'll set stories in Finland (the country often reported to have the highest number of blonds per capita), I'll have to stick to animal characters with light coats instead.
Among dog breeds, there are Golden retrievers, Apricot Poodles, Yellow Labradors and more. There are also tan cats with elegant cashmere-like coats and, in the poultry world, silkie bantam chickens, cuddly balls of sunshiny fluff. 
Although I'll never know what it's like to be a natural blond, for a creative mind, the possibilities—and yes, maybe even future book boyfriends—are endless.
—
And a news flash for those of you who may have missed it on social media…BookSweeps Romantic Women's Fiction book giveaway (6-13 March 2017)* 
If you enjoy reading romantic women's fiction (that may or may not feature blonds, animal characters and British English), this giveaway offers a chance to win my first book, The Cottage at Firefly Lake, as well as novels by more than forty other authors, and a Kindle Fire. 
Enter the contest by clicking here.
*Runs from 6-13 March 2017 and open to those in North America, Europe, Australia and New Zealand.