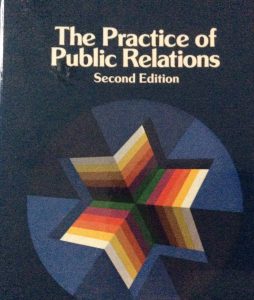 "You're the writer. Spin it."
I didn't appreciate it then, but those words, spoken by a sales guy with a swagger, a bespoke suit, and a Porsche, marked a defining moment in my life.
Although I'd dabbled in fiction, I wasn't writing it seriously. Instead, my days were filled with crafting sales, marking and PR copy. Or speeches where I told stories that weren't mine.
But that day, when I had to write copy for a product that was releasing without a key feature, something important changed.
I realized I didn't want to be forever spinning a corporate line.
So slowly, and alongside my day job, I started to focus on writing for me. At first it was a hobby. Then it became a second (albeit unpaid) job. And now, many years later, it's a career.
These days, I don't think about my life in the corporate world very often. However, when I was in England last month, I sorted through boxes of material I'd kept from various day jobs and freelance work.
It was painful. Those boxes held unhappy memories, and tangible reminders of how each choice I'd made had taken me further from who I was, what mattered most to me, and where I wanted to be.
Then I found a framed photo. Taken on my last day job trip to Asia in November 2014, it was a memento of a conference I'd spoken at.
But who was that woman in the smart suit with the lifeless eyes and flat-ironed hair? She was, and wasn't, me.
As I looked at her, I felt sick, but there was also an unexpected sense of relief. Six months later, a corporate reorganization propelled me into a leap of faith. One that helped me let go of the path I was on to rediscover who I was, and how I defined success.
I didn't want English Rose's dominant memory of me to be one of a harried woman who whisked in and out of her life with a suitcase.
And I wanted a life that although not richer monetarily, was richer in what I value. Family, friends, community and my writing.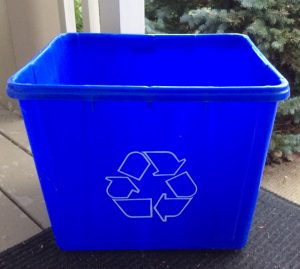 Although I regret not focusing on fiction earlier, as I sorted papers into piles for shredding, recycling and (rarely) to keep, I recognized an important truth. Without so many years in those workplace jungles, I wouldn't be the writer I am today.
That experience gave me a ringside seat to a gamut of human behaviours that influence the characters I create.
I saw good people who tried to do right, but who were often broken by the insidious corporate machine.  
There were weak people who sacrificed others for their own advancement.
And there were charming wolves with big egos and dubious morals, who lived by the mantra of winner takes all.
I don't know what happened to the sales guy with the swagger, the bespoke suit and the Porsche. However, I'm grateful to him. His throwaway comment set me on a path that led to where I am now; where I'm meant to be.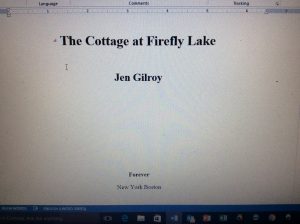 My heroes drive pickups, not Porsches. They're more comfortable in jeans than suits. They never swagger. And they have a moral integrity beyond measure, and are the kind of men a heroine can count on.
As for that photo of me in Asia? I tucked it into the "keeper" box. If I ever lose sight of where I'm going, it's a stark reminder of who, and what, I don't want to be.