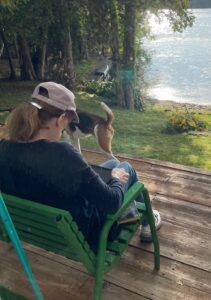 The fourth book in my Montana Carters miniseries for Harlequin Heartwarming, Molly's Carter's story, is due to my editor in two weeks.
That means I'm deep in my writing/editing cave, and the world of my story is more real than my actual life.
In this post, I'm sharing five random things from that "actual life," several of which might even be new to those of you who know me well.
First, while I'll read and watch most book genres and films, I avoid thrillers, horror and anything else scary. Real life can be frightening enough, and I don't want to be terrified in fiction or on screen.
Second, my Grade 12 math class included a future professional (NHL) ice hockey player. Although we had nothing in common except for being in the same classroom, I suspect that like me, he too has never found any career-related use for algebraic identities.
Third, I'm the only member of my family who likes marzipan icing on Christmas cake. I'm also the only one who won't eat that perennial British Christmas lunch favourite, Brussel sprouts.
Fourth, When I was four, almost five, I was the flower girl at my oldest cousin's wedding. I wore a beautiful pink dress, made with love by my mother, and pink is still my favourite colour.
Fifth, Tech Guy and I met at a dinner club for singles. However, we only began chatting when he spilled coffee, and I wanted to try to put him at ease.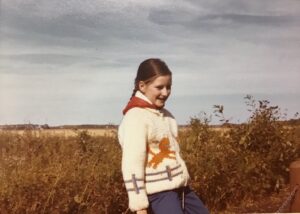 So now you know five random things about me from childhood on. 
And as a romance writer, the last is both cherished memory and my very own "meet-cute."