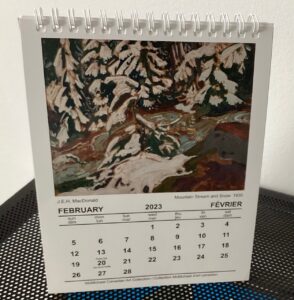 Canadian winters can sometimes seem endless.
This year, amidst a succession of grey, overcast days filled with work and the regular routine, a special day trip made for much-needed February fun.
Although I love my small-town world, there are times I also crave city life. So on a recent Saturday, Tech Guy and I headed to Ottawa, Canada's capital city, less than an hour away.
It's where we met and began our married life. Nowadays, though, visiting is like playing tourist, albeit close to our own backyard.
As it turned out, spending several hours wandering around the National Gallery of Canada looking at art was what we both needed.
It was a "date" and with just the two of us (no daughter or dog), we rediscovered parts of the couple we were when our romance was new.
A shared activity outside the usual domestic routine reminded me why I first fell in love with my husband. He's fun to spend time with, looks at life differently than I do which helps me learn but, like me, is curious and has a zest for adventures large and small.
As we explored the vast gallery, too big to experience in only one visit, there were also quiet moments to talk, dream about the future and enjoy each other's company.
It was fantastic to see paintings by favourite artists including Canada's famed Group of Seven (featured in my 2023 desk calendar) and discover new favourites too.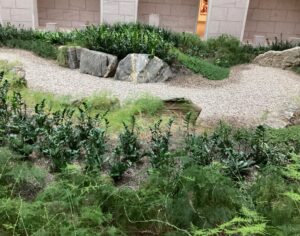 In this season of snow and ice, there were also welcome reminders of summer's warmth via an indoor garden and tranquil pond.
And when we left (after a browse in the gift shop for me with Tech Guy waiting patiently on a bench as is his wont), I felt renewed in myself, my marriage and my creativity.
This little break from the everyday was a "date" in the best sense of the word.
D for "duo"; A for "activity"; T for "time together"; and E for "energized" in life (and writing).
We also had a wonderful lunch in the gallery's café, although testifying to one of the more important things we have in common? There was no cake on the menu and a slice of British Victoria sponge to share would have gone down a treat!
Whatever the season, plan your own visit to Canada's beautiful capital and national art gallery via the following links: