30 best women's fiction blogs and websites
Like most bloggers, I often wonder if my posts resonate with readers. As such, it was both an honour and fantastic surprise to learn that this blog has been chosen by Feedspot as one of the "Top 30 Women's Fiction Blogs" on the internet.
You can see the whole list here where "Jen Gilroy" is at number five.
It's especially meaningful to spot author friends and colleagues like Laura Drake and Lainey Cameron from the Women's Fiction Writers Association (WFWA) on the list too, as well as several bloggers (Bookish Jottings and Harlequin Junkie) who have generously read and reviewed some of my books over the years.
I have a range of new-to-me bloggers to follow as well.
Thanks to Feedspot for including me in this list of popular women's fiction blogs and also helping me reach new blog readers.
Will you listen to The Sweetheart Locket in audiobook?
In case you missed it in my September newsletter, The Sweetheart Locket, my dual-time Second World War women's fiction novel, will soon be available in audiobook.
Narrated by Polly Edsell and Regina Reagan, the audiobook is being released by Isis Audio on 1 October (primarily for the UK library market), and subsequently, on 6 October, by Orion Publishing Group for the general market.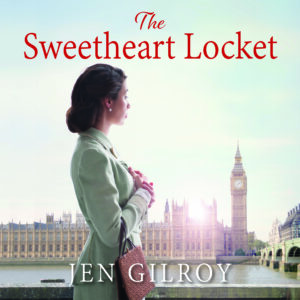 From Isis Audio, the book has this new and gorgeous cover with a strong historical feel.
If you're in the UK and spot a copy in your local library I'd love to see a photo.
The Orion trade audiobook retains the existing cover, and you can find it on Audible and all other sites.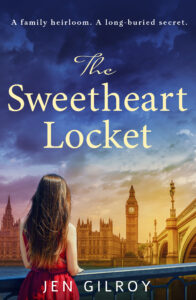 Although it's always odd to hear others read words that until now were only inside my head, I'm excited to hear these talented narrators, who sound as I imagine my main characters do, bring The Sweetheart Locket to life in a new way.
Why I took a week offline
If you follow me on social media (I usually post daily on my Facebook author page and Twitter), you'll have seen a post from Tech Guy indicating I was offline.
Although I returned this week, I'm still pacing myself and having to take regular screen (and other) breaks.
Diagnosed with an inner ear problem, Benign Paroxysmal Positional Vertigo (BPPV), I've experienced severe vertigo, nausea and other not-so-fun things.
And while there is no identifiable cause, this episode seems to have been triggered by bending over to load the dishwasher.
Finally, evidence that housework can be bad for your health!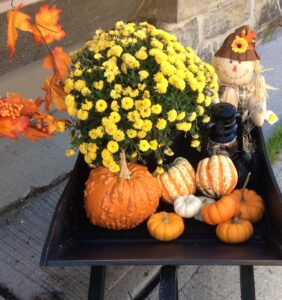 I'll be back with a regular blog post in two weeks but, in the meantime, cosy October wishes to all.
If you don't already receive my blog via email, sign-up via the "Subscribe to Blog" box on the right-hand side of my website here. You'll receive an email notification whenever I share a new post about my life, family, writing and more.