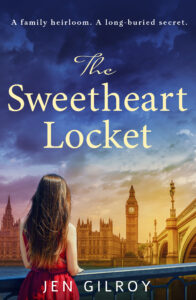 Paula Greenlees, a British author of historical fiction, interviewed me as part of a series of author interviews on her blog.
I chatted with Paula about writing historical fiction, including The Sweetheart Locket, favourite authors and my writing process.
We also spoke about more personal aspects of writer and 'real' me including a word that defines me, the best thing that's ever happened to me and how I'd like to be remembered.
Read the interview here.