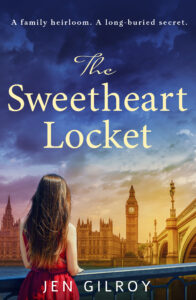 Thanks to Satisfaction for Insatiable Readers for taking part in The Sweetheart Locket blog tour with Rachel's Random Resources and featuring an exclusive story excerpt.
Drawn from the historical, Second World War thread, the heroine is working undercover for the British Special Operations Executive (SOE) and helps to capture an enemy spy.
Read the excerpt here.