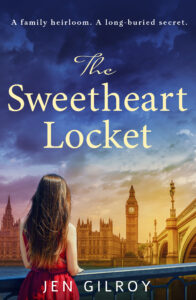 As part of The Sweetheart Locket blog tour with Rachel's Random Resources, I was delighted to take part in an author Q&A with Splashes into Books.
I chatted about story inspiration, my writing process, choosing the names of main characters in The Sweetheart Locket, what England (where much of the book is set) means to me and more.
Read the interview here.