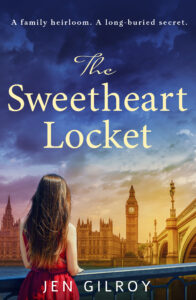 As part of The Sweetheart Locket blog tour with Rachel's Random Resources, I was delighted to write a special guest blog post for The Magic of Wor(l)ds blog.
"As both reader and writer, the fiction that appeals to most focuses on women's lives and relationships," and I also discuss exploring "courage, hope, everyday heroism and humanity" in my writing.
Read my guest blog here.